One lakh fishes released by ICAR-CIFRI in the river Ganga at Dalmau, Raebreli

Dalmau, Raibreli, U.P. 08th September, 2023
One lakh Indian Major Carp fish fingerlings were released into the Ganga river by ICAR-Central Inland Fisheries Research Institute on 8th September 2023 at Dalmau, Raibreli, U.P. The programme was organised on the occasion of National River Ranching Programme 2.0 and advance size fingerlings of Catla, Rohu, and Mrigal fishes were ranched in the presence of Srimati Nirmala Paswan, Hon'ble Member of Legislative Council, U.P. and Dr. U. K. Sarkar, Director, ICAR-NBFGR, Lucknow.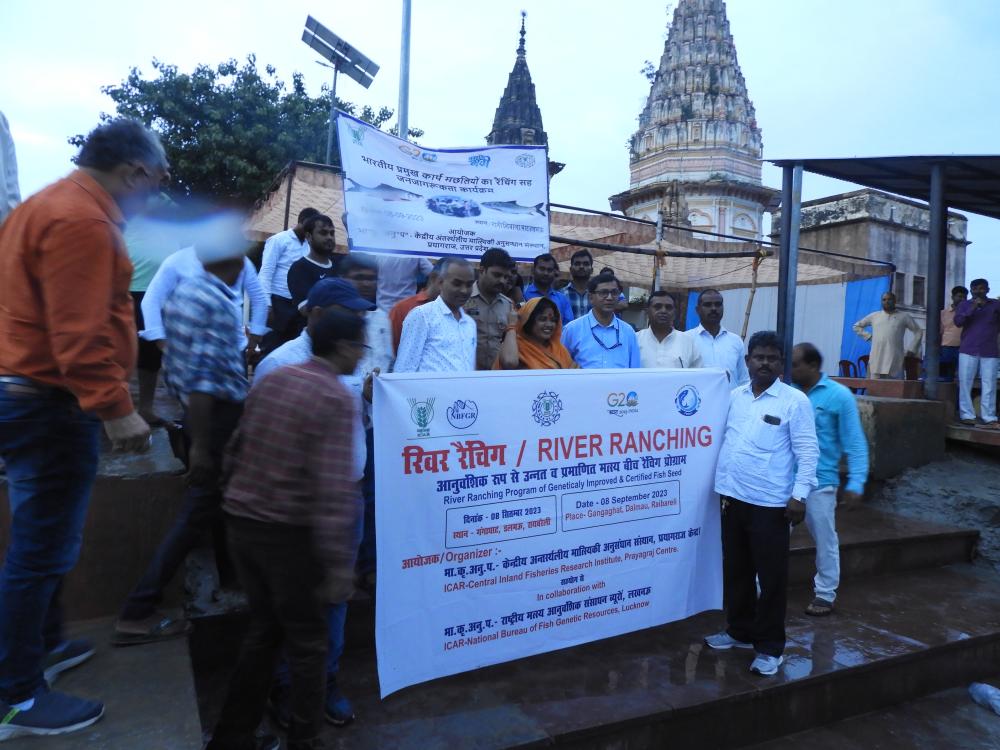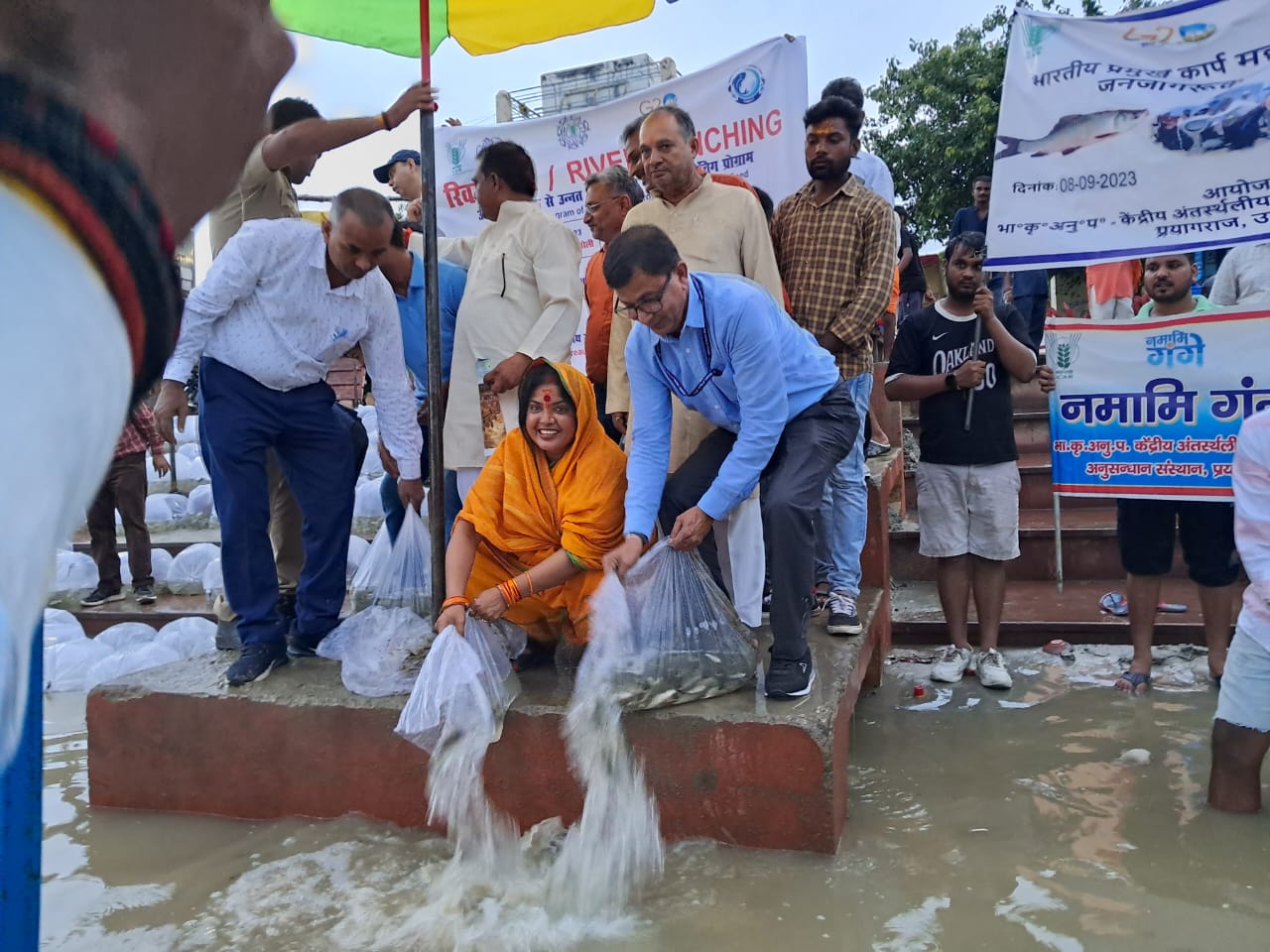 Under the National River Ranching programme more than 30 lakh advance fish fingerlings have been ranched into the Ganga river at different locations since April 2023. Today's event was organized under the National Mission for Clean Ganga (NMCG) project. Dr. Dharm Nath Jha, Incharge of the Centre, ICAR-CIFRI, Prayagraj informed the audience about the Namani Gange Project and work of the institute to restore and conserve the fish diversity. The chief guest of the occasion, Srimati Nirmala Paswan while addressing the function, estressed on the importance of the river Ganga and fishes of river for human. Special guest on the ocassion Dr. U. K. Sarkar explained in detail about the process of ranching starting from brooder collection to fingerling development and he also urged fishermen not to catch small size fishes of the river. Dr A. Alam, Scientist of the institute explained the fishes of the river in details and how to conserve it for future. Sri Rajesh Sharma, Convenor, Ganga Vichar Manch, NMCG briefed about the importance of Namami Gange programme for Ganga river.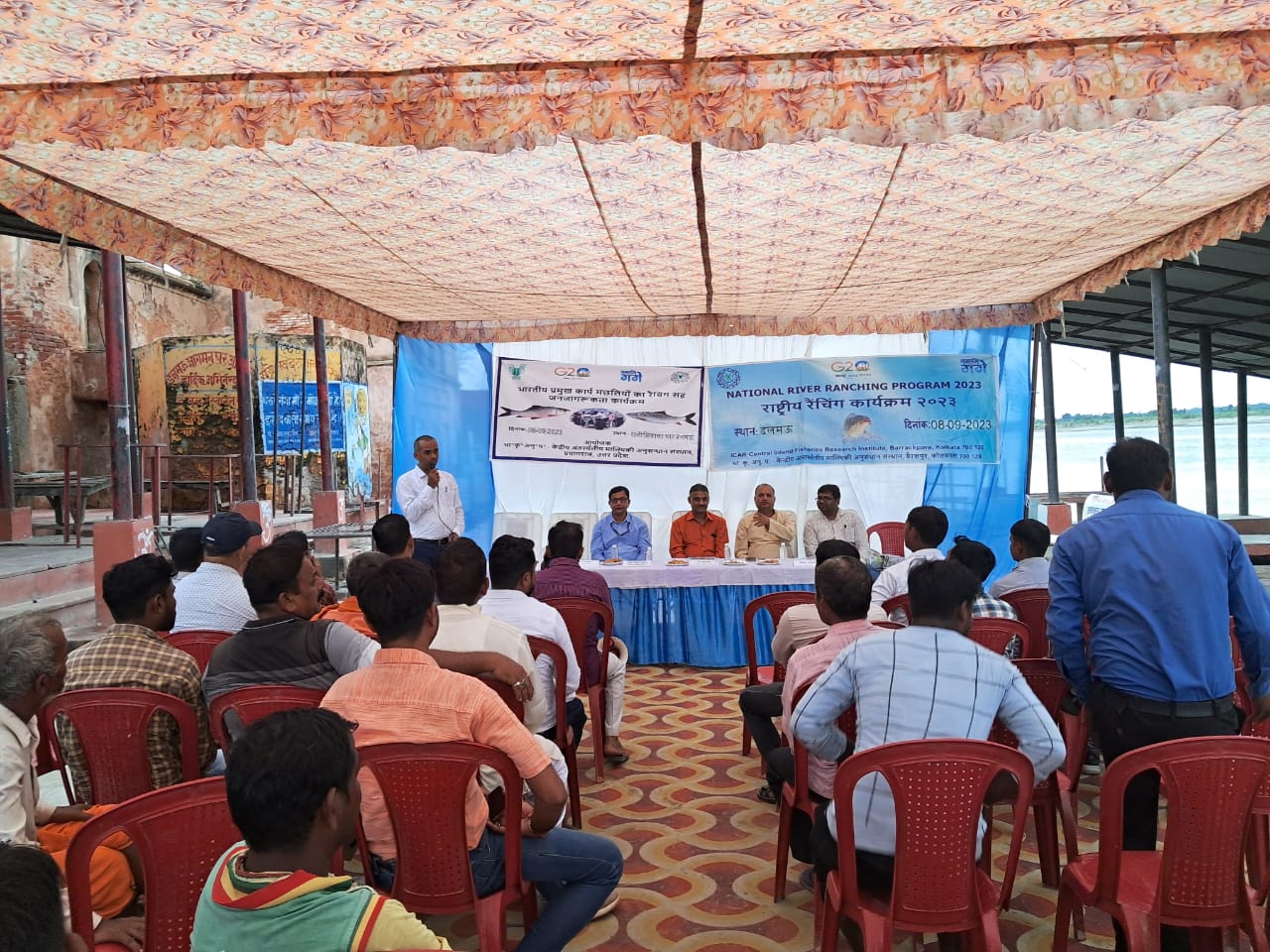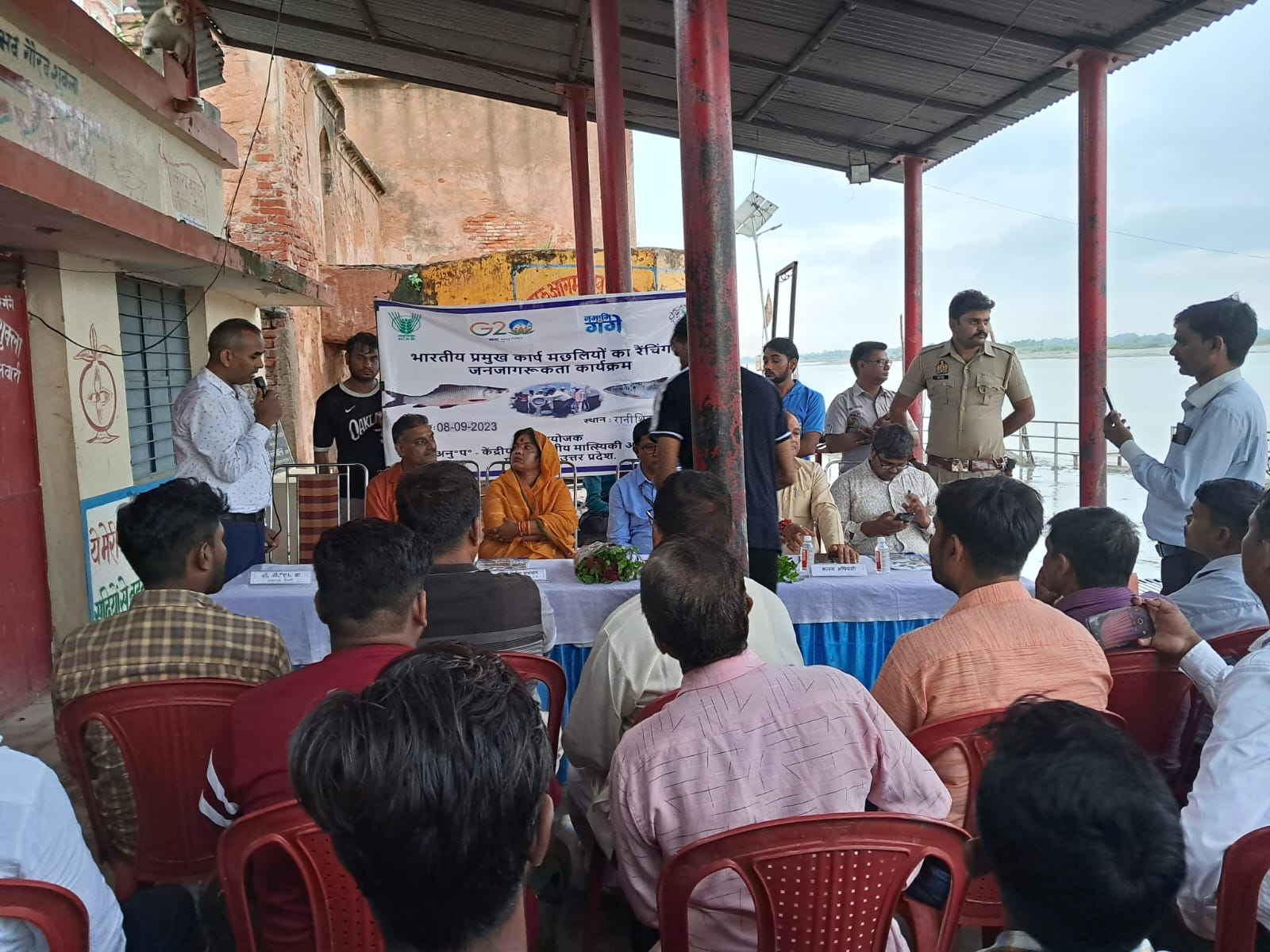 The program was attended by members of Nagar Panchayat, the fishermen from nearby villages, fish traders, and local people living on the banks of Ganga. At the end of the program, Dr. Venkatesh Thakur, Scientist expressed formal vote of thanks and assured that with the participation of the society objectives of this project can be successfully achieved. Other Scientists, officers, research scholars, etc. participated in the program and addressed the gathering.