Ranching in river Ganga at Bhagalpur under 'Namami Gange' flagship program (NMCG)

Sultanganj ghat, Bhagalpur district, Bihar 23rd May, 2023
As a part of National Ranching program-2023 under Namami Gange programme today on 23.05.25, ICAR-CIFRI, Barrackpore conducted a river ranching program at Sultanganj ghat, Bhagalpur district, Bihar, outside of the eco-sensitive zone of famous Vikramshila dolphin Sanctuary with the presence of Fishery Dept staff, Govt. of Bihar, Scientist from CIFRI, local fishers, local Panchayat head, press and media personnel. The program was conducted with the guidance and supervision of Dr. B. K. Das, Director, ICAR-CIFRI under the 'Namami Gange' flagship program. 2.0 lakhs advanced fingerlings of Indian Major Carps (catla, rohu, and mrigal) were ranched in river Ganga during the event.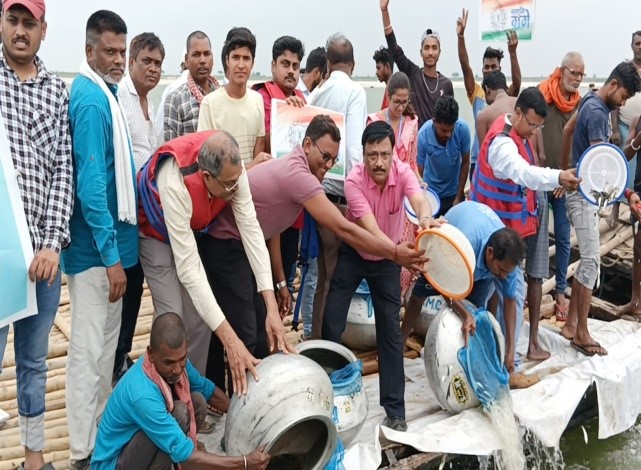 Dr. S. Samanta, Principal Scientist of CIFRI highlighted the significance of the ranching program and informed that, till date CIFRI have ranched more than 84 lakhs advanced fingerlings in different stretches of river Ganga covering West Bengal, Bihar, Uttar Pradesh, Jharkhand and Uttarakhand. Shri Sailendra Kumar, DDF, Dept. of Fisheries, Govt. of Bihar acted as chief guest and appreciated CIFRI's efforts on river ranching which ultimately will increase the fish production and productivity of river Ganga.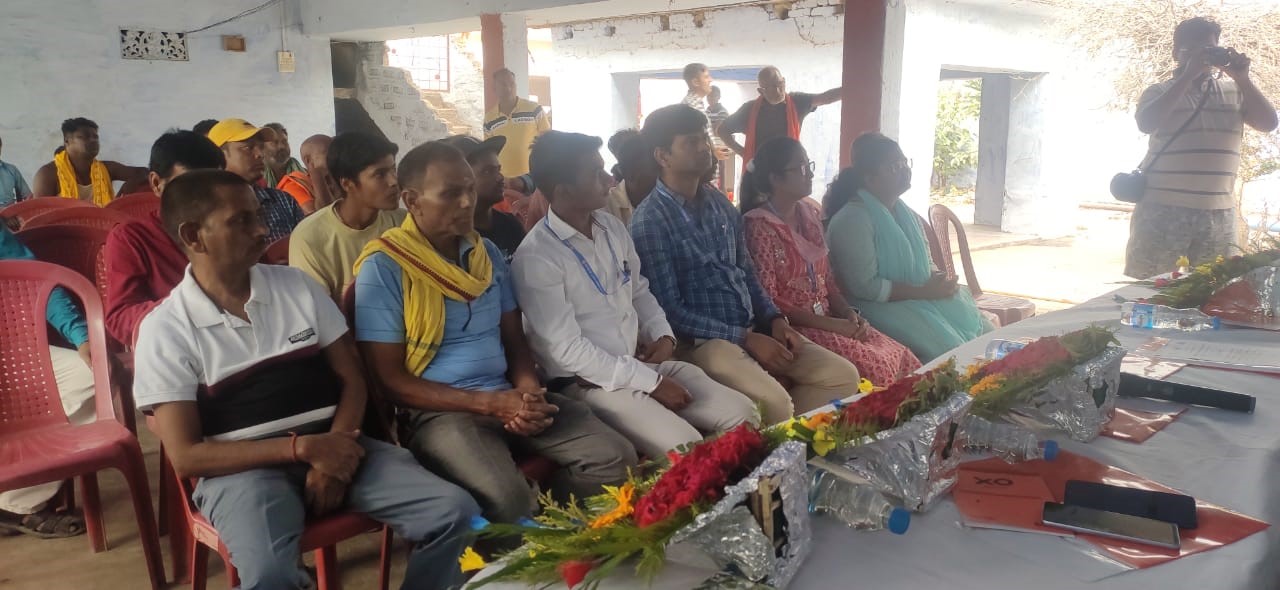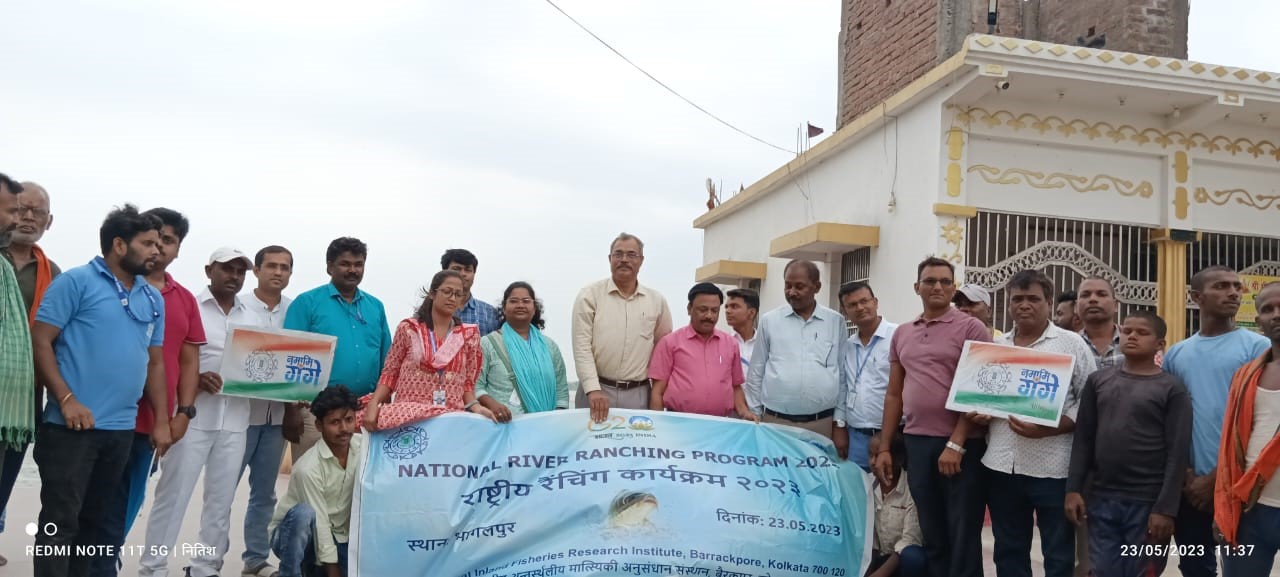 On this occasion other staff of the Fishery Dept. local Panchayat head, fishery cooperative representative shared their thoughts and acknowledged CIFRI's contribution as to improving the local fishers livelihoods. Along with the river Ranching program awareness program on dolphin, fish and hilsa fishery also been conducted. Active participation of 80 active fishers including local civil residents was noticed in the programme. The overall program was successfully conducted with the whole hearted support from the CIFRI-NMCG team.