Women fishers performed river ranching at Hooghly, West Bengal: A CIFRI initiative

Balagarh and Tribeni of Hooghly, 09th May, 2023
ICAR - Central Inland Fisheries Research Institute, Barrackpore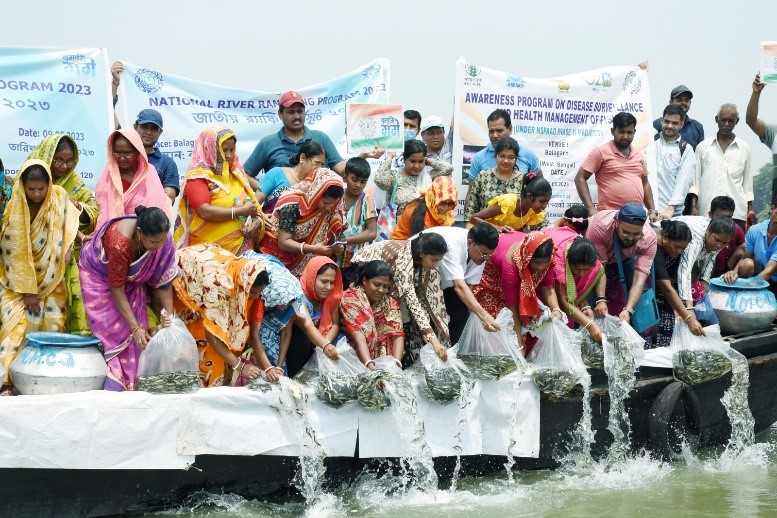 under NamamiGange programme organised a 'National River Ranching Programme-2023at Balagarh and Tribeni of Hooghly, West Bengal on 9thMay 2023.In continuation of the National River Ranching Programme which was initiated from 5th of April 2023from Nabadwip, West Bengal.Till date more than 11.5 lakhs fish fingerlings were ranched during the period of April to May, 2023 with a target of 22 lakhs with the focus to enhance fish stock in river Ganga.In the present river ranching programme, CIFRI released a total of 4.1 lakhs of advanced Indian Major Carps fingerlings at Balagarh(2.0 lakh) and Tribeni(2.1 lakh) of Hooghly of West Bengal.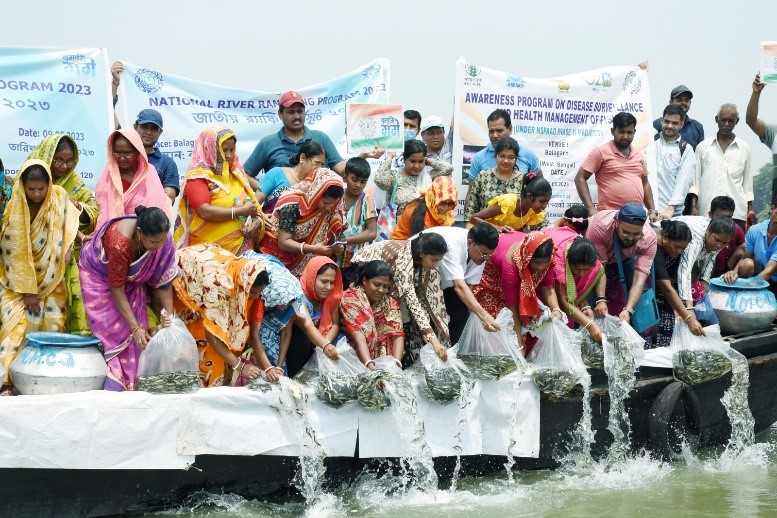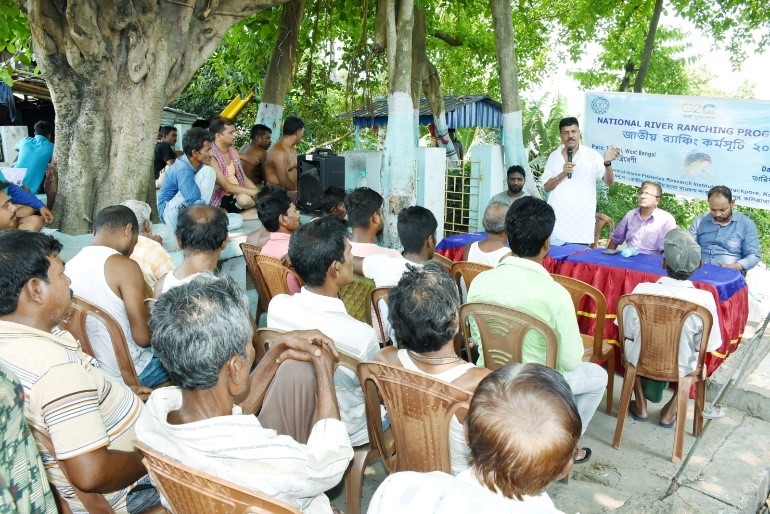 At Tribeni, the programme was attended by Assistant Fisheries Officer, Mr. Tanmoy Dasand members from the local authority. Dr B.K Das highlighted the importance of river Ganga and briefed about the CIFRI activities under the estimeedNamamiGange program. Heasked to avoid indiscriminate fishing practices, and conserve Gangetic biodiversity including Dolphin.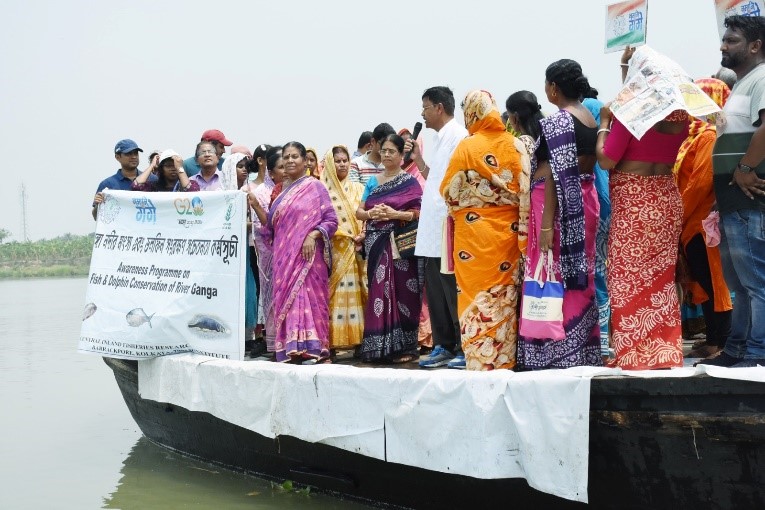 In addition to this, Dr. Das urged the fishermen and local residents to be diligent towards conserving the mother Ganges. A mass awareness campaign was alsocarried out covering more than 100 local fishers and women fishers along with local residence towards sustainable fisheries, Hilsa and Dolphin conservation. The programme was attended by the scientists of CIFRI along NMCG project members.