ICAR- CIFRI ranches Indian Major Carps at Bally, Howrah, West Bengal

Barrackpore, 6th May, 2023
ICAR - Central Inland Fisheries Research Institute, Barrackpore under Namami Gange programme organised a 'National River Ranching Programme-2023 at Barendrapara Ghat, Bally, Howrah, West Bengal adjacent to Holy Belur Math on 6th May 2023. In continuation of the National River Ranching Programme which was initiated from 5th of April 2023 from Nabadwip, West Bengal. the pragramme was carried out at different stretch spanning across 3 different states.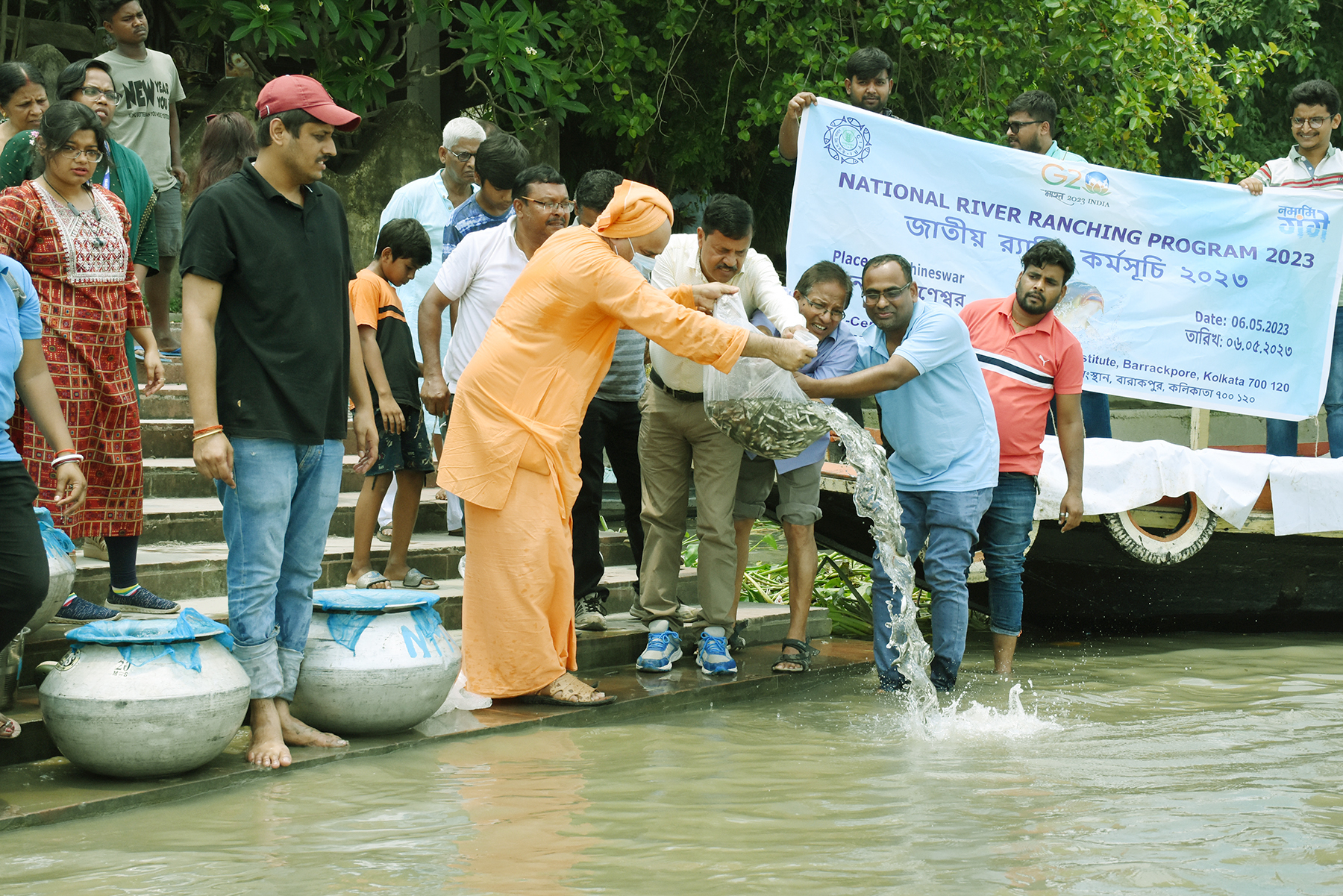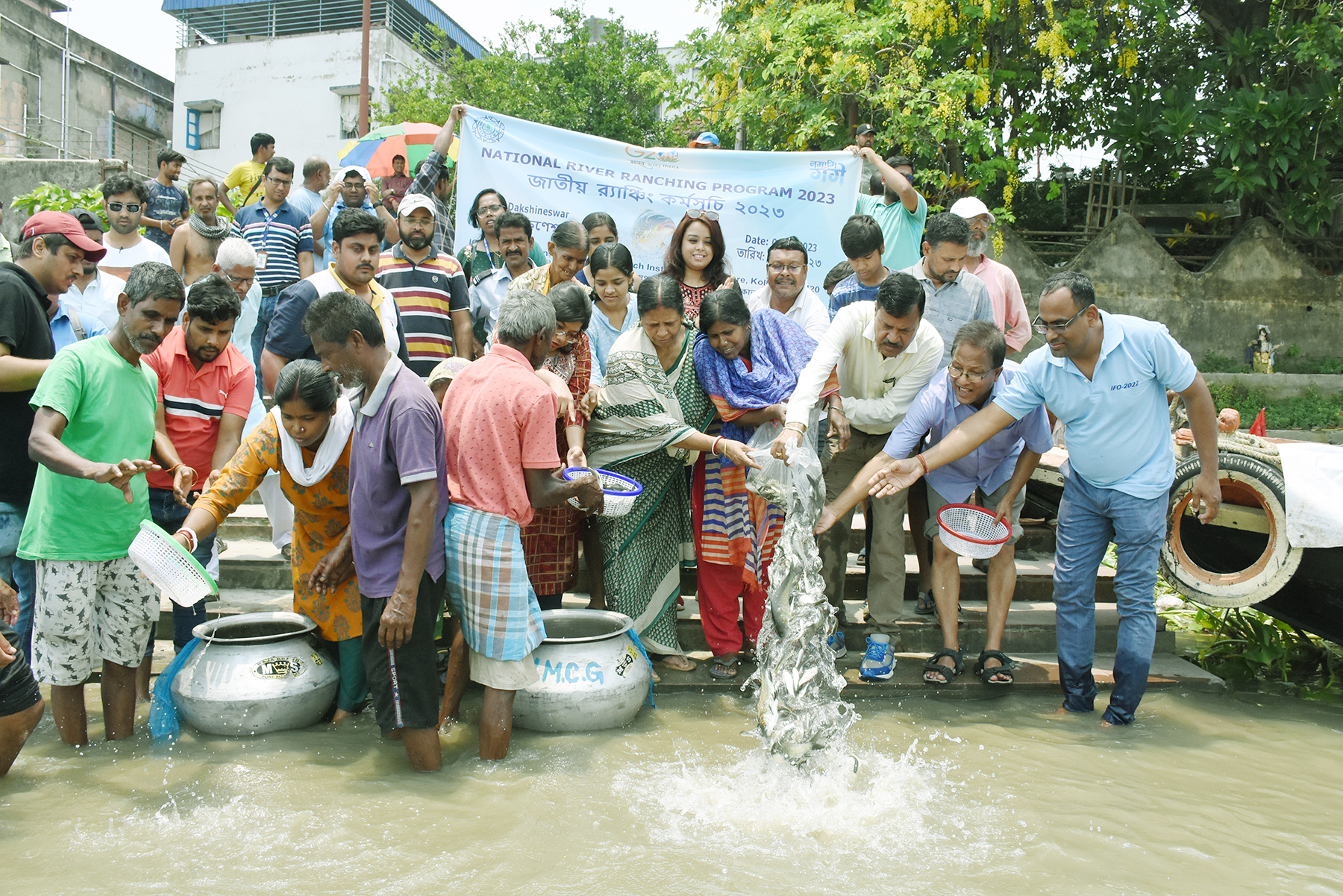 Till date more than 9.0 lakhs fish fingerlings were ranched during the period of April to May, 2023 with a target of 22 lakhs. In the present river ranching programme, CIFRI released 2.5 lakhs of advanced Indian Major Carps fingerlings (> 150mm) which was released by our Director, Dr. Basanta Kumar Das. The event was graced by Swami Rashbehari Maharaj Ji (Belur Math, Ramakrishna Mission and Ramakrishna Math). Swami Ji highlight the importance of river Ganga in our daily lives and urged the fishermen not to litter plastics and other anthropological wastes in river Ganga. He also related mother Ganga with the ancient puranas and asked the local fisherman to avoid indiscriminate fishing. In addition to this, the Sub-Inspector of Bally police station also actively participated in the programme.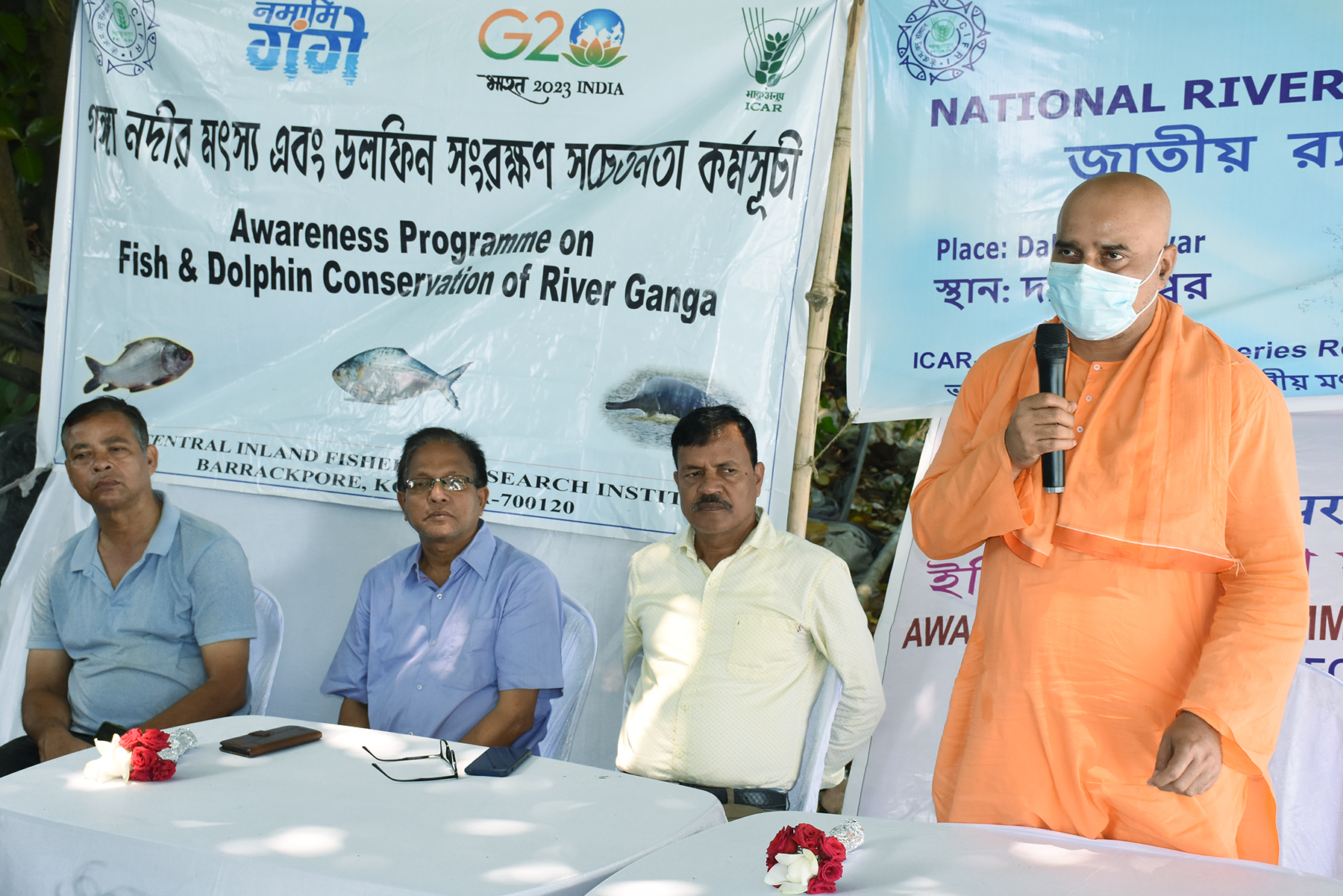 A mass awareness campaign was carried out covering 52 local fisheries and fisherwomen along with local residence towards sustainable fisheries, Hilsa and Dolphin conservation. The programme was attended by the eminent scientists of CIFRI along NMCG project members.