ICAR-CIFRI, Barrackpore celebrated World Fisheries Day, 2022

Barrackpore, 21st November, 2022
World Fisheries Day is observed every year on 21st November to show solidarity with all fisherfolk, fish farmers, and concerned stakeholders of fisheries throughout the world. It is aimed at drawing attention to overfishing, habitat destruction, and other serious threats to the sustainability of inland and marine resources. To commemorate this day and raise awareness about sustainability in the management of fisheries of inland waters in the country, ICAR-CIFRI celebrated World Fisheries Day 2022 on 21st November 2022 at its headquarters (Barrackpore) with the following events.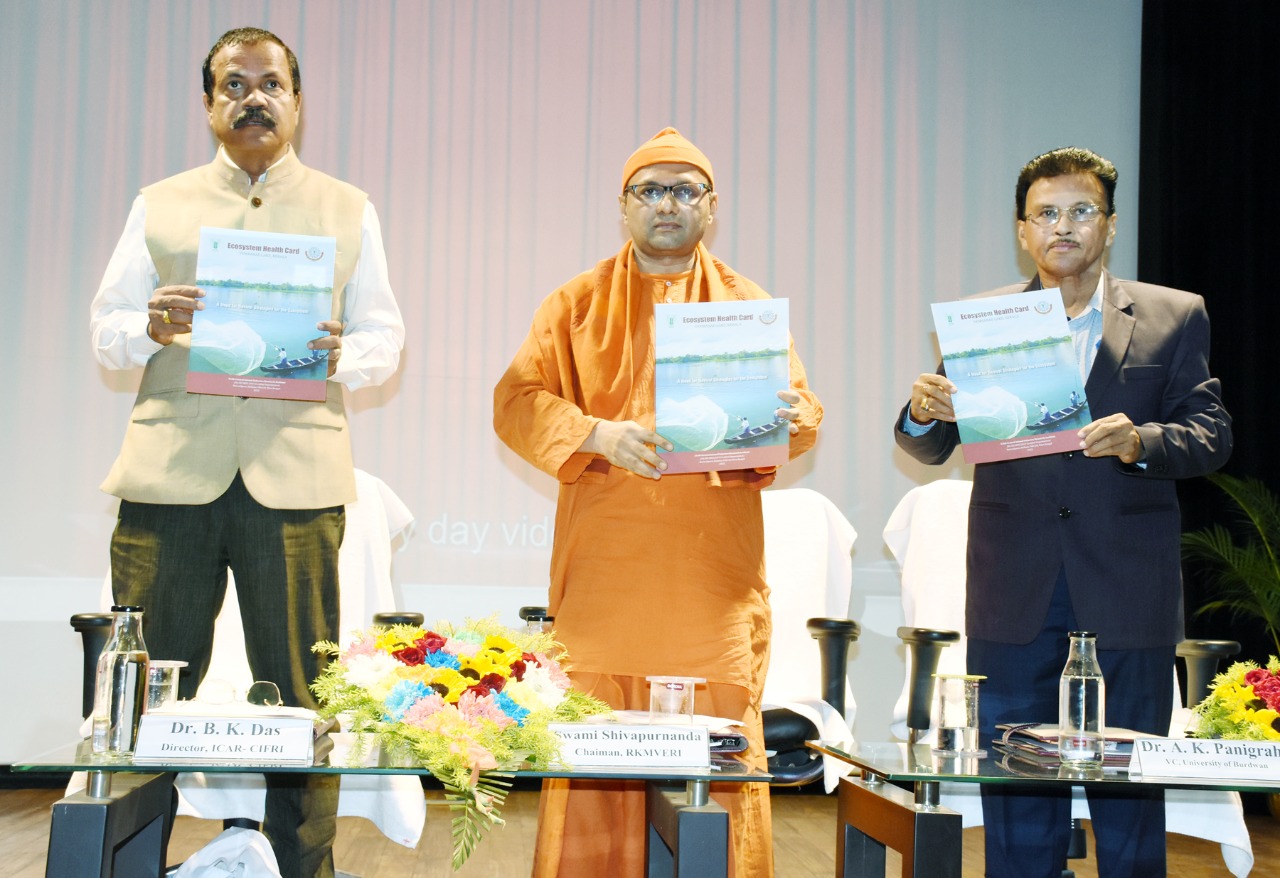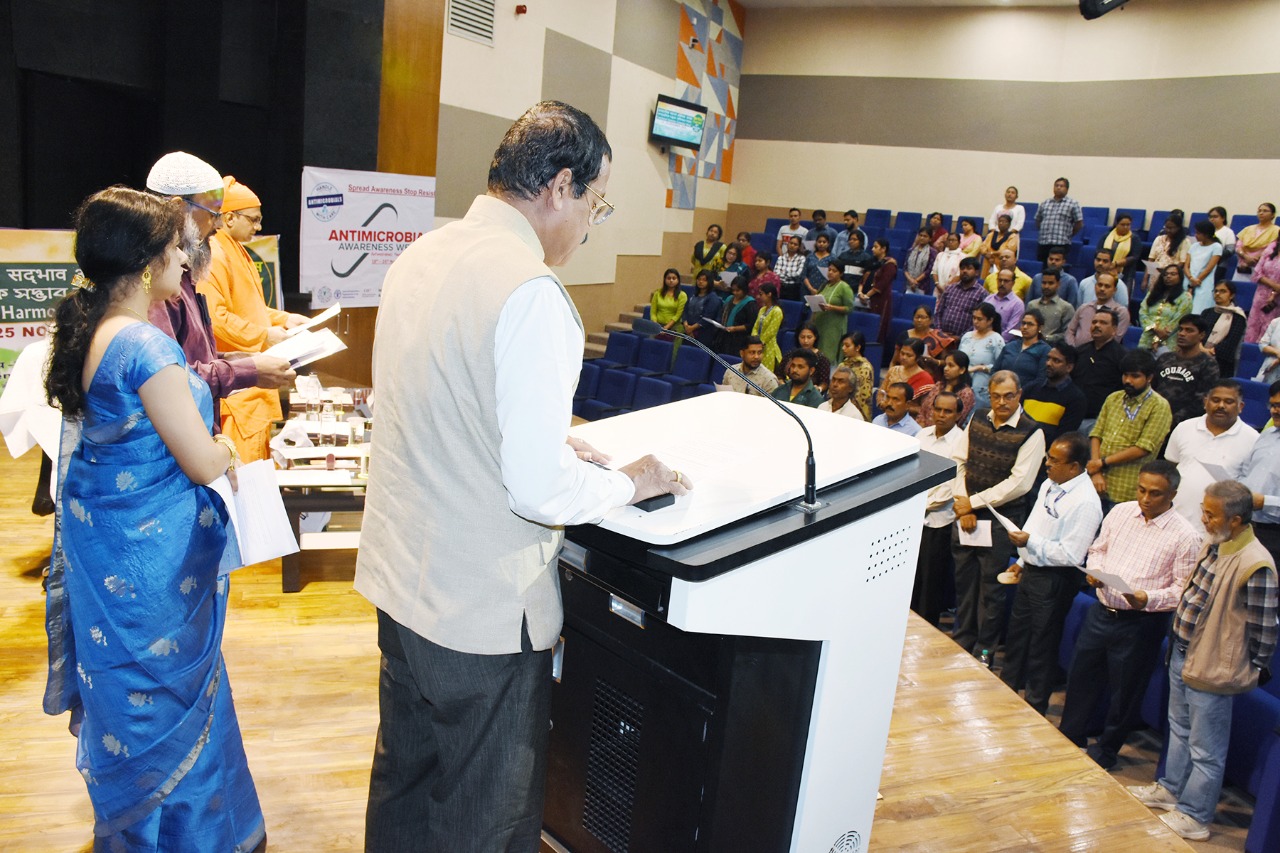 Communal harmony pledge:
In the starting of the programme the CIFRI staff members along with the guests and participants took the communal harmony pledge as our country is celebrating communal harmony week during 19-25th November to spread the message of peace, harmony and national integration and also fund raising to enhance resources of the foundation to carry out its activities.
Inaugural programme:
World Fisheries Day was inaugurated with the gracious presence of Shri Swami Shivapurnananda, Asstt. Administrative Head, IRDM F/C and Vice Chairman SSKVK, and Chairman RKMVERI (Ramakrishna Mission Vivekananda Educational and Research Institute) as the Chief Guest and Prof. Ashis Kumar Panigrahi, Pro-Vice Chancellor, University of Burdwan as the Guest of Honour respectively. Shri Swami Shivapurnanda congratulated and appreciated the contribution of ICAR-CIFRI in the sustainable development of inland fisheries since its inception, he also urged the fishers to cooperate with the researchers of CIFRI to achieve the sustainability in the sector.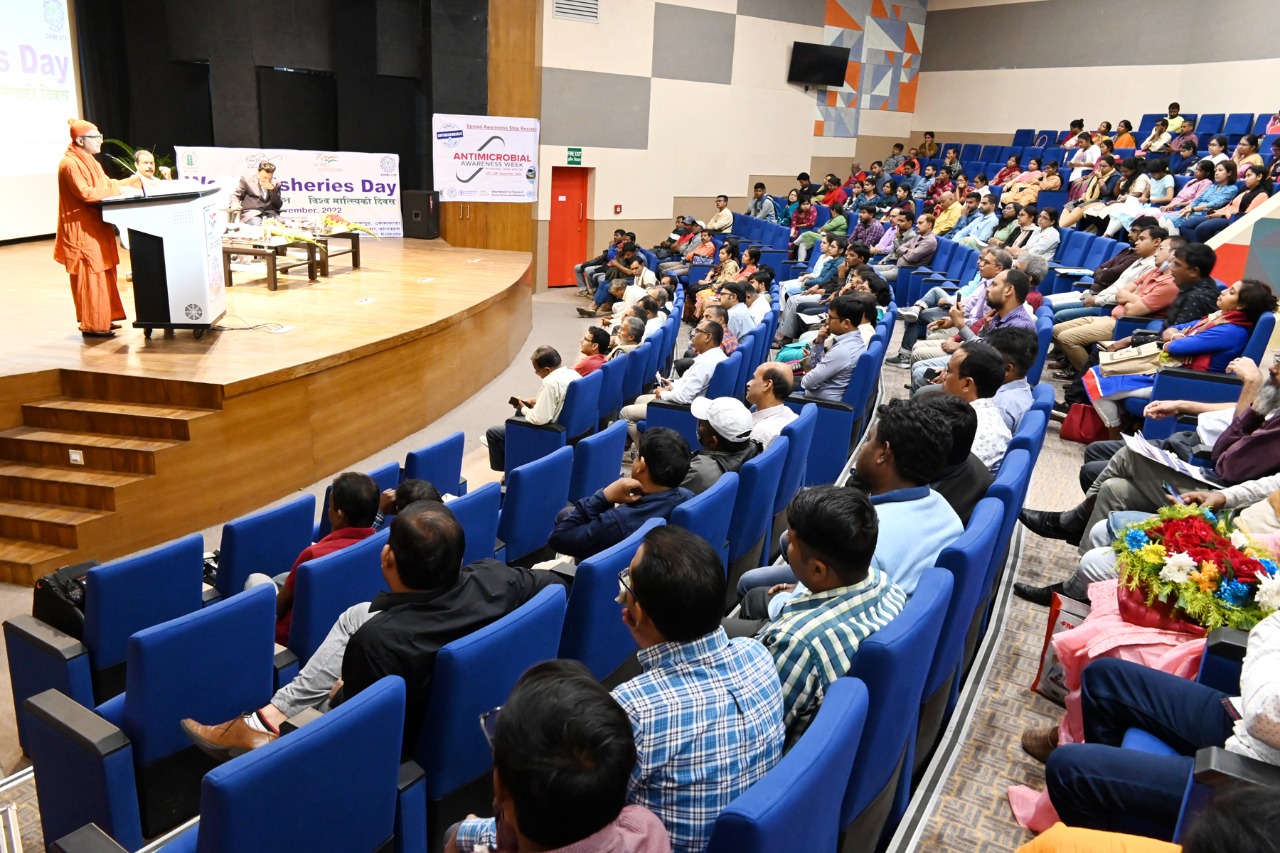 Prof. A. K. Panigrahi expressed his gratitude to the fisherman in this auspicious day and advised the farmers to be self-reliant on fish production to boost their economy. During the programme, Dr. B. K. Das, Director, ICAR-CIFRI in his address mentioned that fisheries provide food and livelihood to over 100 millions of world population, so it is our responsibility to be vigilant and more cautious in exploration of the fisheries resources and also urged the fisherman to be more responsible towards the fish exploitation from these resources to achieve sustainable development goals. Simultaneously, a documentary on "Doubling Farmers Income: Sustainable Development Approach" and "Ecosystem Health Cards of 9 Indian Reservoirs" were also released during the occasion. Antimicrobial resistance (AMR) awareness: Antimicrobial Awareness Week is a global campaign that is celebrated annually to improve awareness and understanding of AMR and encourage best practices among the public, One Health stakeholders and policymakers, who all play a critical role in reducing the further emergence and spread of AMR. Dr. A.K Sahoo, Sr. Scientist made a presentation on AMR to sensitize the participants. A pledge was also taken along with the fishers, fish farmers, other fishery stakeholders and guests in this regard.
Interface with KVK SMSs:
An interface programme was conducted with the SMSs of Fishery Science from various KVKs of West Bengal. Shri Prasanta Chatterjee, KVK Nimpith; Shri Swagata Ghosh, Sashya Syamala KVK Sonarpur; Shri. Samiran Patra, KVK Murshidabad; Shri. Debdas Sekhar, KVK Dinajpur and Dr. Anindya Nayak, KVK Ashokenagar share their thoughts and experiences on the occasion of World Fisheries Day.
Felicitation of Fish Farmers:
The programme was attended by more than 100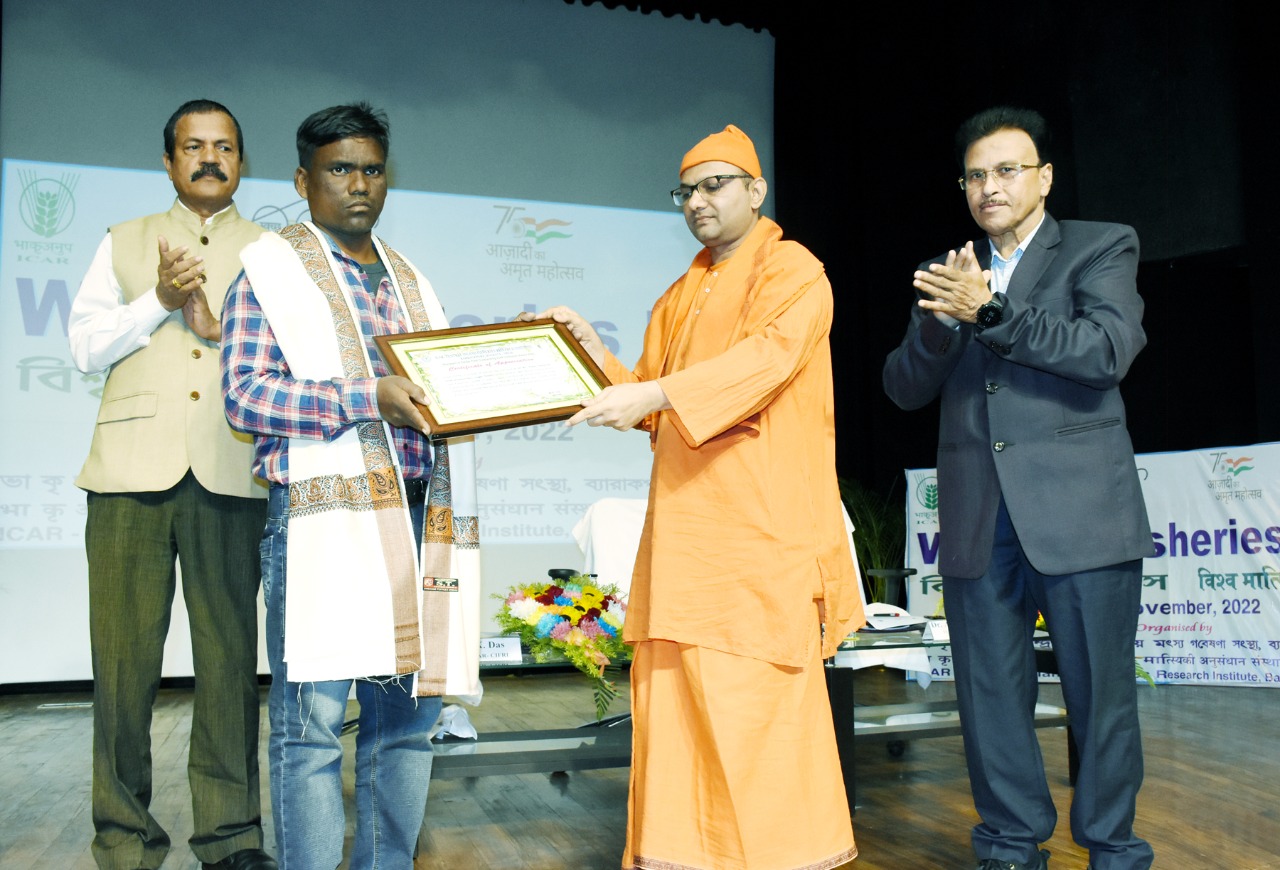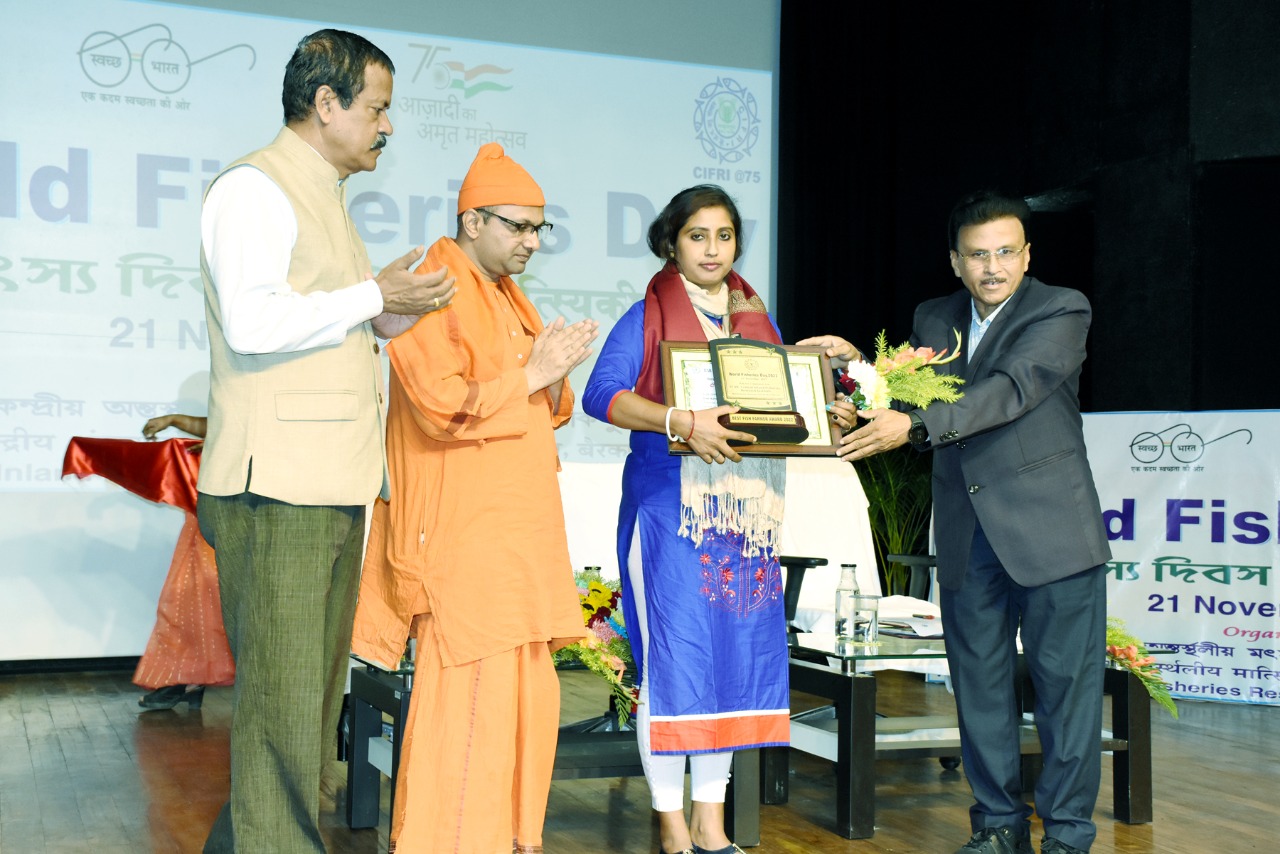 fishermen from various corners of West Bengal including Sundarbans. During the programme, one entrepreneur, one fisherman co-operative society, 3 fish farmers including 2 women from the state of West Bengal were awarded with Best Fish Farmers Award by the institute for their outstanding contribution in the field of inland fisheries.
River Ranching:
A total of one lakh ten thousand fingerlings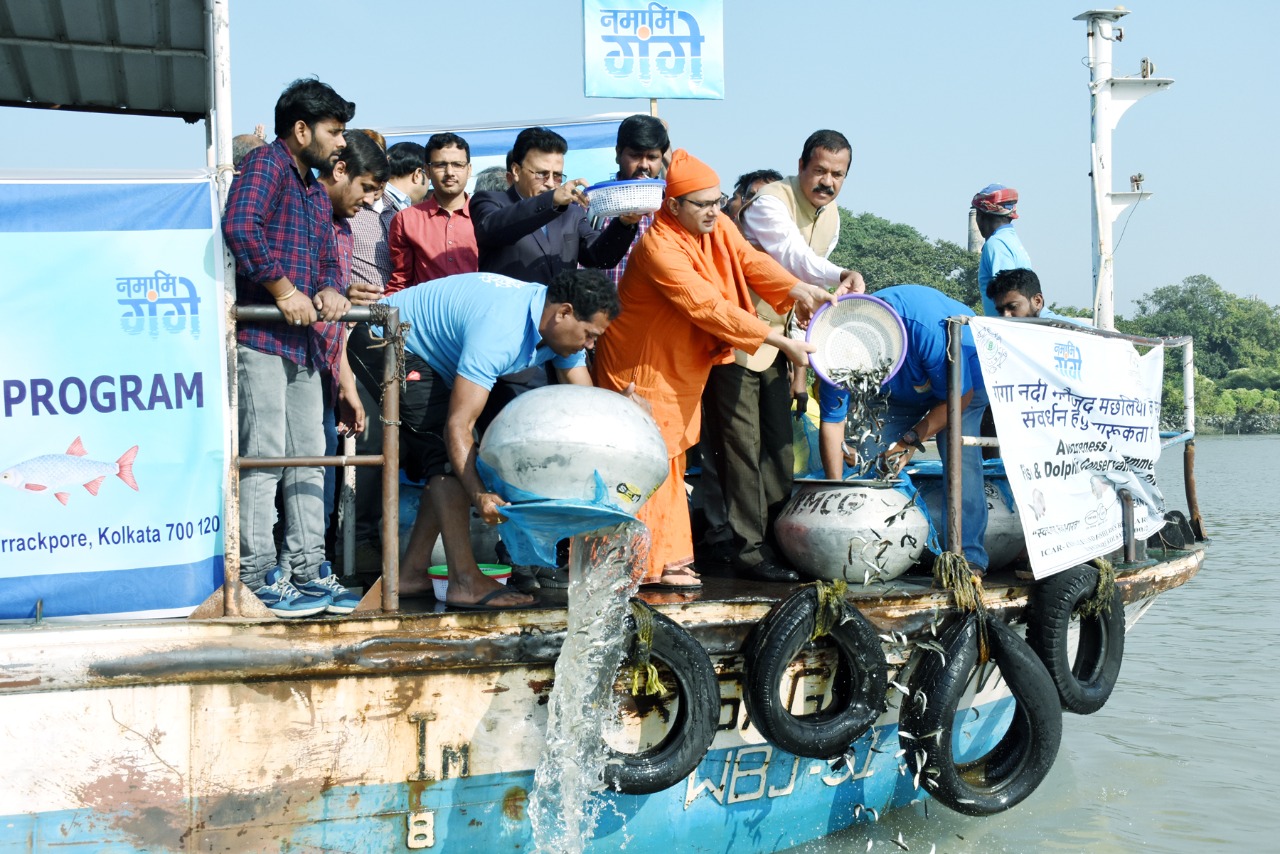 of Indian Major Carps (IMCs) and 20000 juveniles of Giant Freshwater Prawn, Macrobrachium rosenbergii were ranched into Hooghly River at Sheoraphully Ghat as a part of the celebration of World Fisheries with an objective of in situ conservation and production enhancement of these indigenous fishes in the Ganga River System.
MOU signed with DoF, Govt. of Andhra Pradesh:
A Memorandum of Understanding (MOU) for providing technical services in fisheries and aquaculture as knowledge partner for Government of Andhra Pradesh was signed between Department of Fisheries, and ICAR-CIFRI, Barrackpore during the occassion.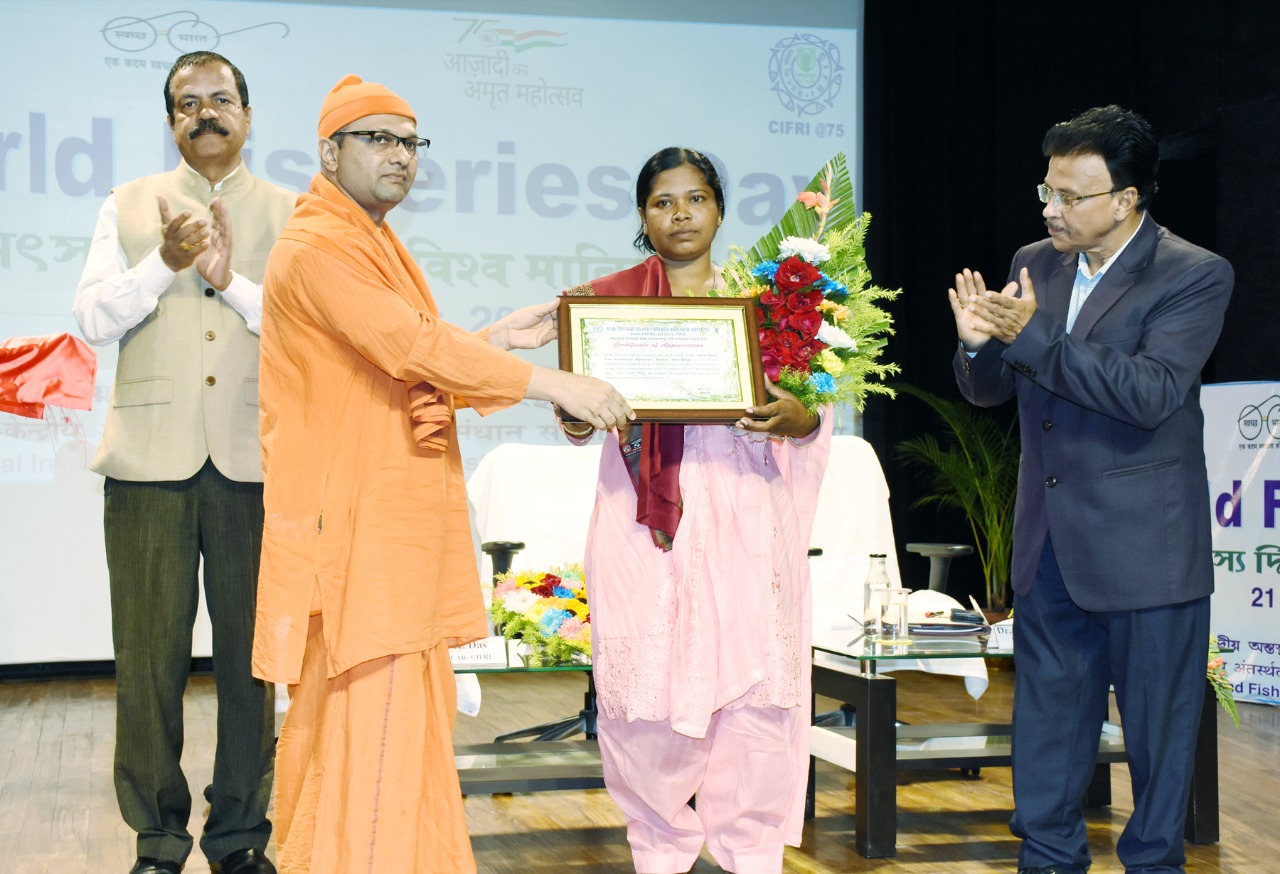 World Fisheries Day celebration in RRCs: An awareness programme on World Fisheries Day was successfully conducted by Prayagraj Centre of ICAR-CIFRI at Manda, Prayagraj with the participation of more than 100 fish farmers. Inputs were also distributed to the fishers. Kochi Centre CIFRI also participated in an exhibition, 'Kerela Fish Fest' organized by Department of Fisheries, Govt. of Kerala to showcase CIFRI's achievements in a public platform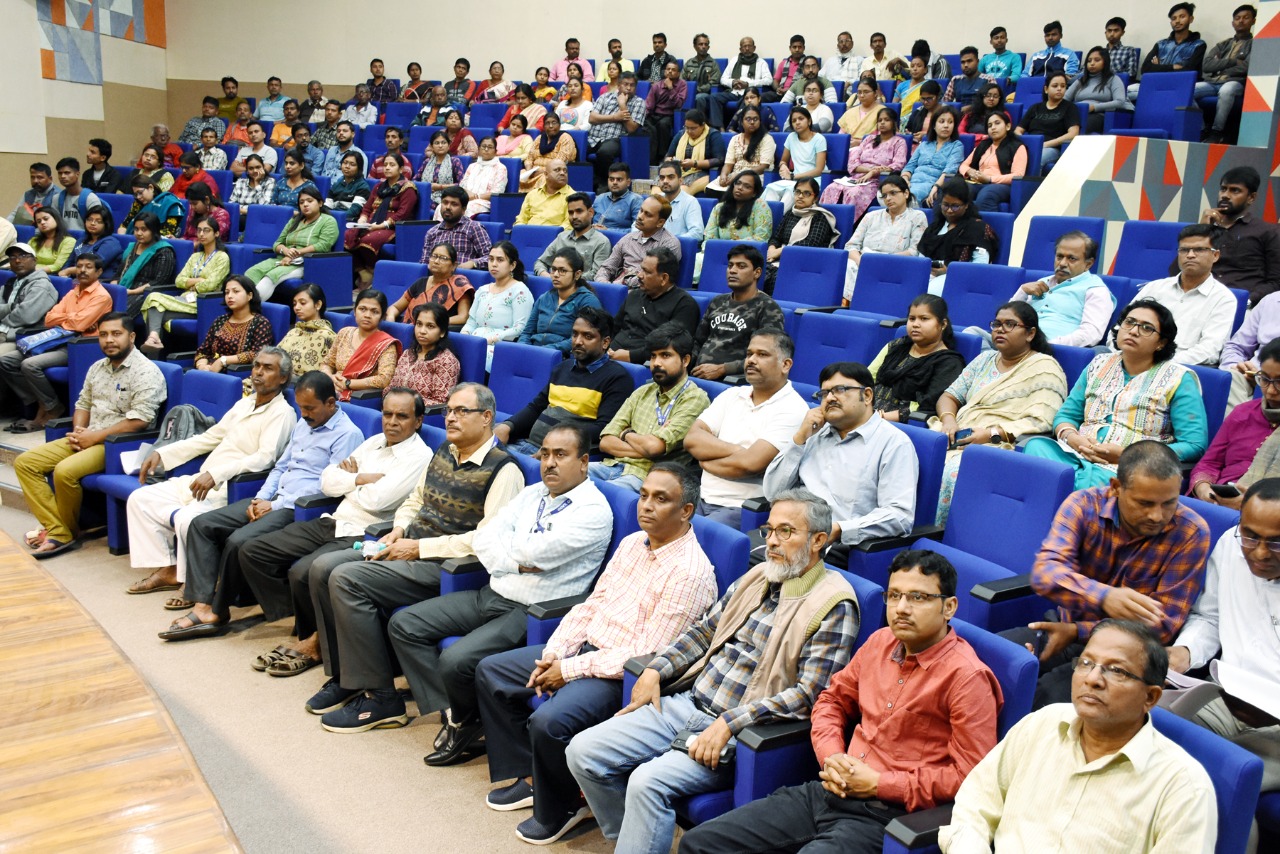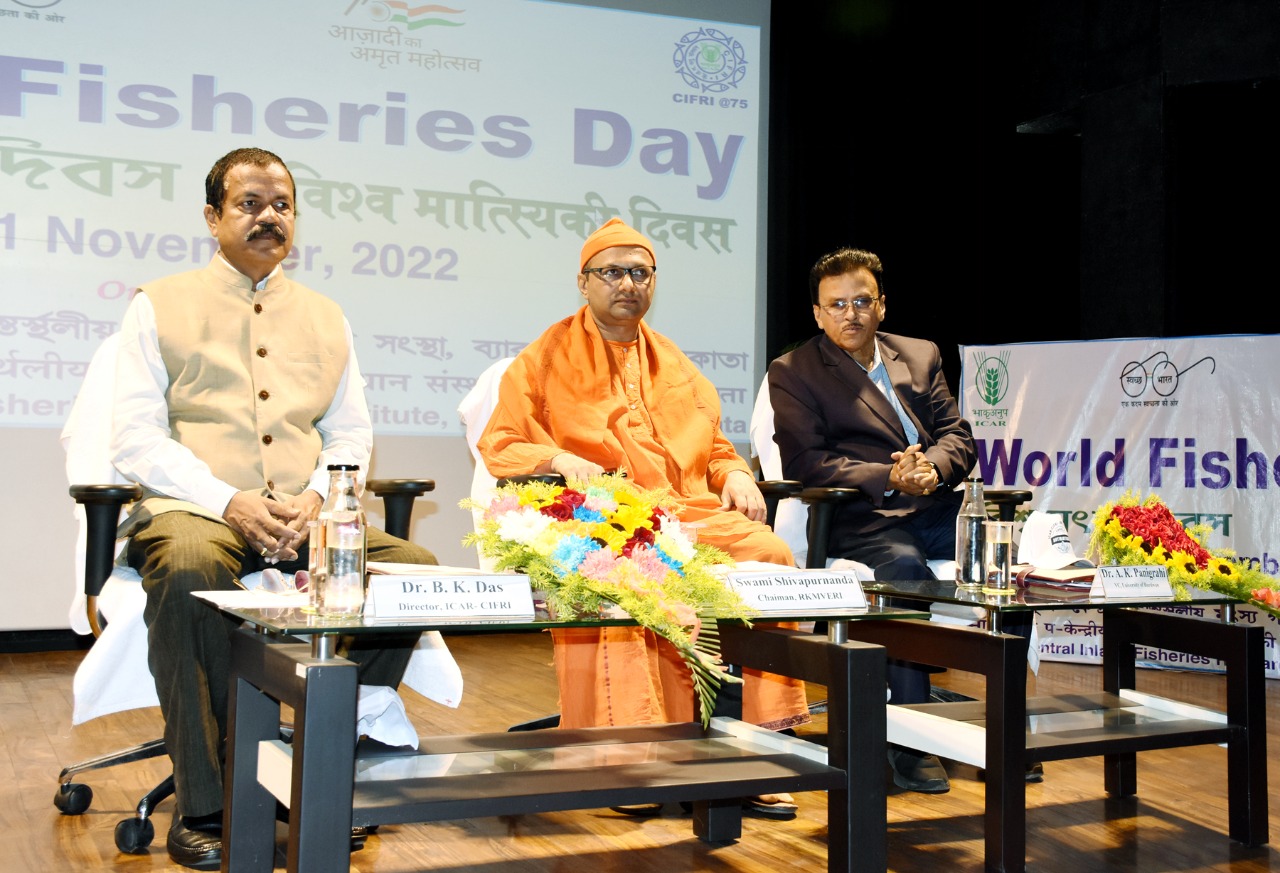 The programme was successfully coordinated by Dr. A. K. Das, Head RWF & I/C. Extension and Training Cell, Dr. Aparna Roy, Senior Scientist and co-coordinated by Ms. T. N. Chanu, Scientist and Mr. Sujit Choudhury, ACTO, ICAR-CIFRI, Barrackpore.