ICAR-Central Inland Fisheries Research Institute, Barrackpore observed Vigilance Awareness Week during 31st October to 6th November 2022

Barrackpore, 7th November, 2022
The Institute observed "Vigilance Awareness Week" during 31st October to 6th November 2022 focusing on the theme area "Corruption free India for a developed nation".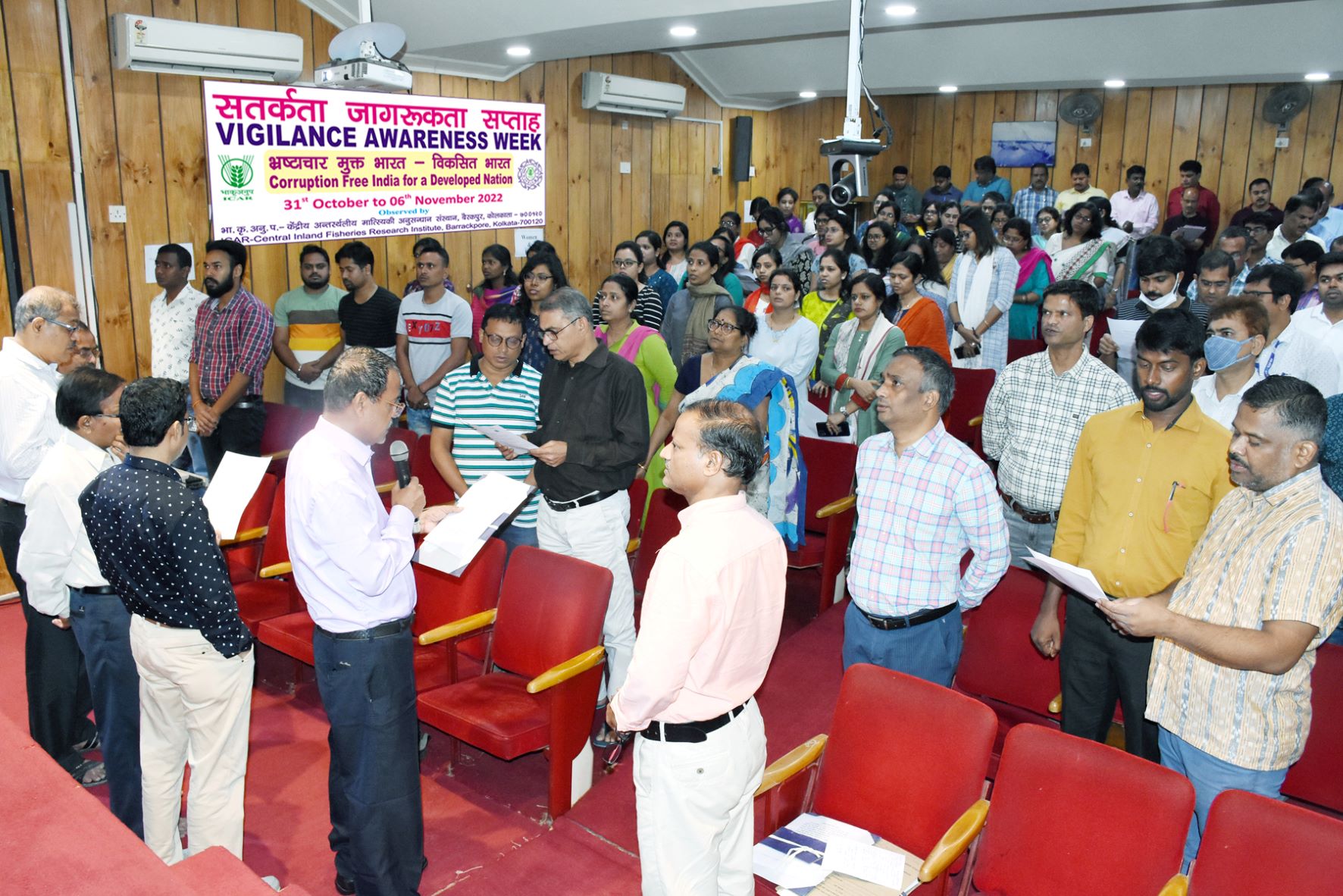 The week long observance was started with administration of pledge to the officials and staff on 31st October by the Director. Many of the staff also took e-pledge. Large numbers of posters, banners, placards were displayed at the campus premises showing the ill effects of corruption and the commitment of CIFRI toward zero tolerance on corruption. On the next day all the staff formed a human chain showing the solidarity and unity in fighting the corruption. The human chain was followed by a walkathon upto local ferry ghat, a busy commuting point, in order to make aware and sensitize the general public for raising their voice against cheating/corruption. The walkathon arouse much interest of the locals and commuters.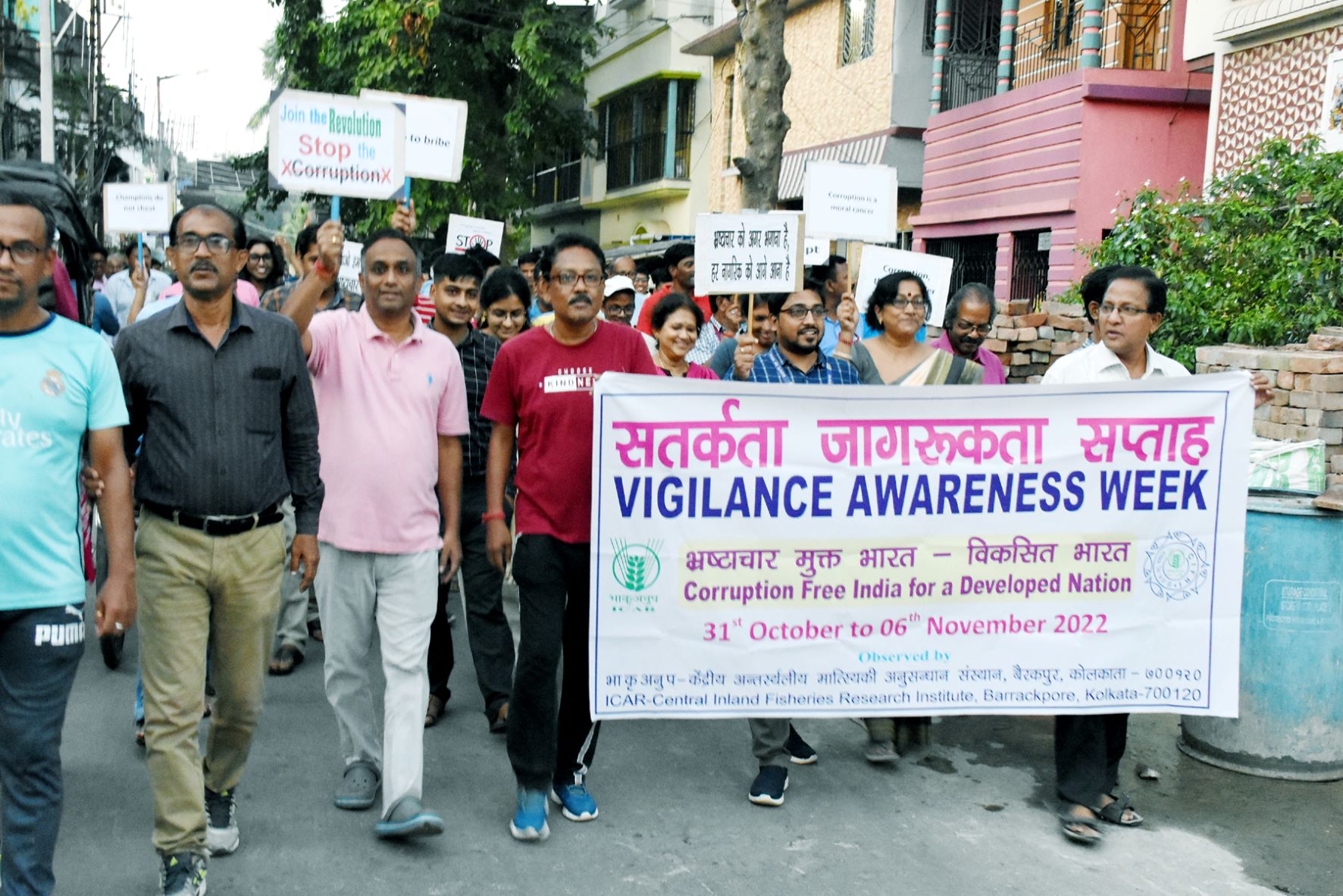 On 02nd November a drawing competition focusing on vigilance was organized for the institute staff. On 03rd November an extempore competition was conducted for the staff, including students, young professionals and other staff. On 04th November an awareness campaign was organized in Douglas Memorial Higher Secondary School, Barrackpore, where Dr. Arun Pandit, vigilance Officer spoke on various issues on vigilance, corruption and integrity. An essay competition was organized for the senior students of the same school. On 5th November a quiz programme was organized for the staff. The week-long celebration was culminated through a concluding ceremony on 07th November in which Shri Alok Rajoria, IPS, Commissioner of Police, Barrackpore Police Commissionerate was the Chief Guest.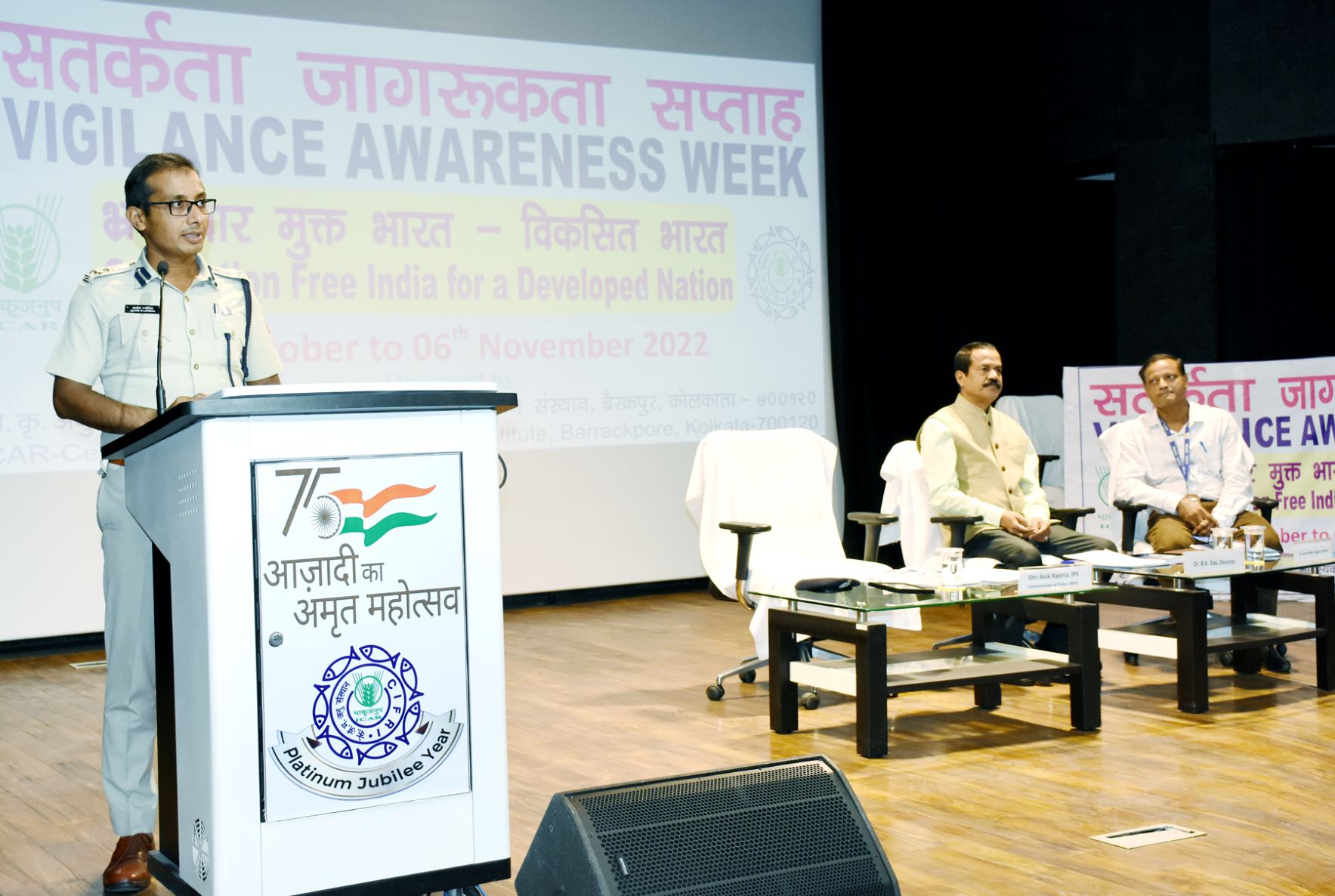 He delivered a thought provoking lecture for upholding the highest standards of ethical conduct, honesty and integrity. Dr. B.K. Das, Director discussed the importance of transparency and preventive vigilance for a corruption free organization. Dr. Arun Pandit, Vigilance Officer of the institute delivered the welcome address and briefed the house regarding the activities carried out during the vigilance awareness week. The programme was concluded with the vote of thanks proposed by Dr. S.K. Nag, Head, FRAI division.