Ornamental fisheries village to boost women livelihood in Sundarbans

Barrackpore, 16th September, 2022
Ornamental fish farming is an enterprise to boost the household economy of rural women and will play a significant role in the Indian export as well as domestic market which was stressed by Honorable Prime Minister of India and also being prioritized by PMMSY.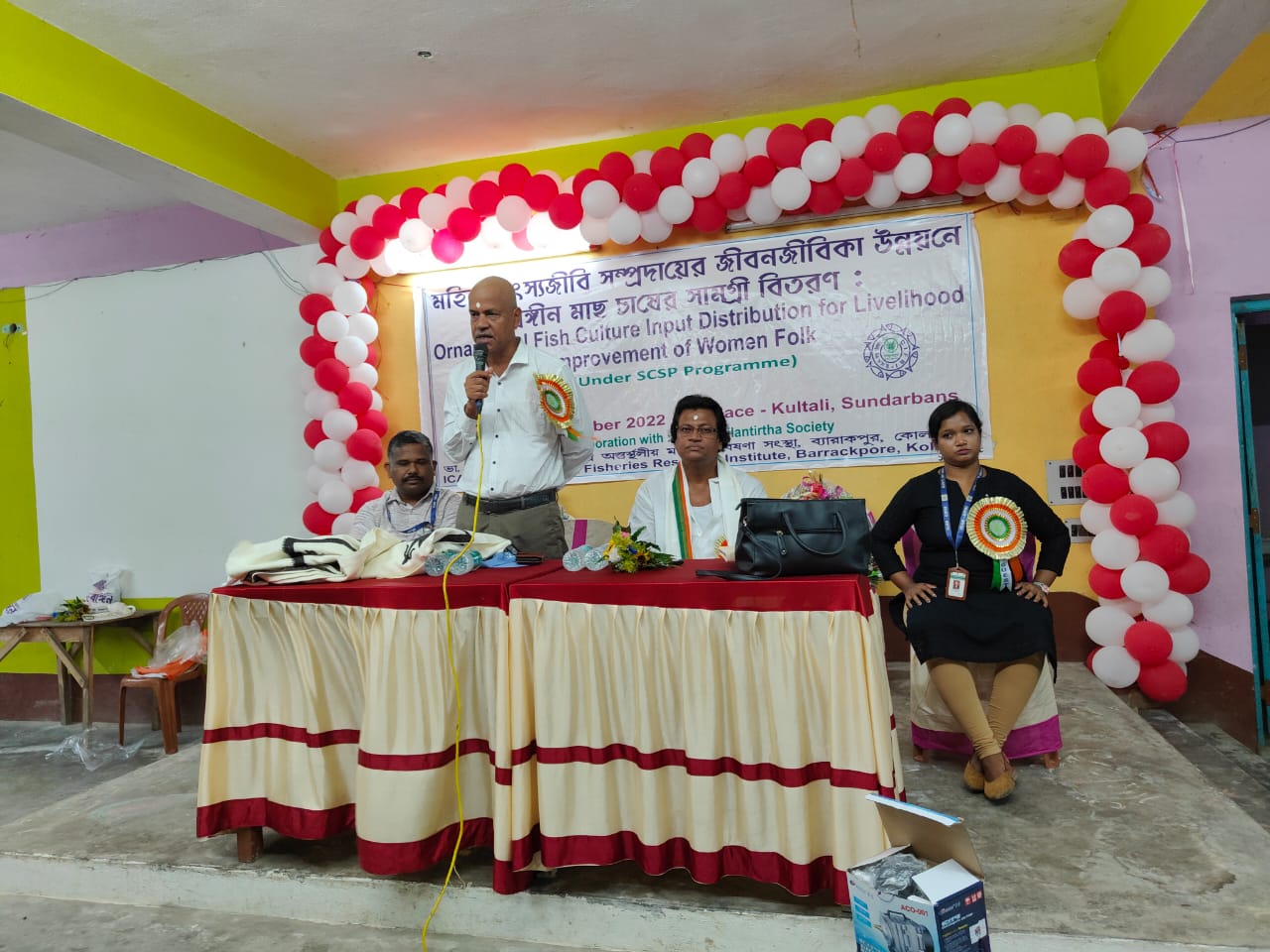 To take a lead this farming activity among the women of Sundarbans ICAR-CIFRI has initiated promotion of ornamental farming in the Pachapara-Narayantala village comprising of five Self Help Groups a total of 50 Scheduled caste (SC) women beneficiaries. As West Bengal is a hub of ornamental fish, which trades to different parts of the country as well as export, keeping such potentiality under the SC Programme of Govt. of India 50 beneficiaries were selected on a mission mode approach in a cluster basis with hands on training, demonstration as well as providing initial inputs such as 500 Ltr. Fiber tank, aerator and other accessories like thermostat, live-bearer fish fingerlings, ornamental fish feed with a cost of Rs. 18,000/-.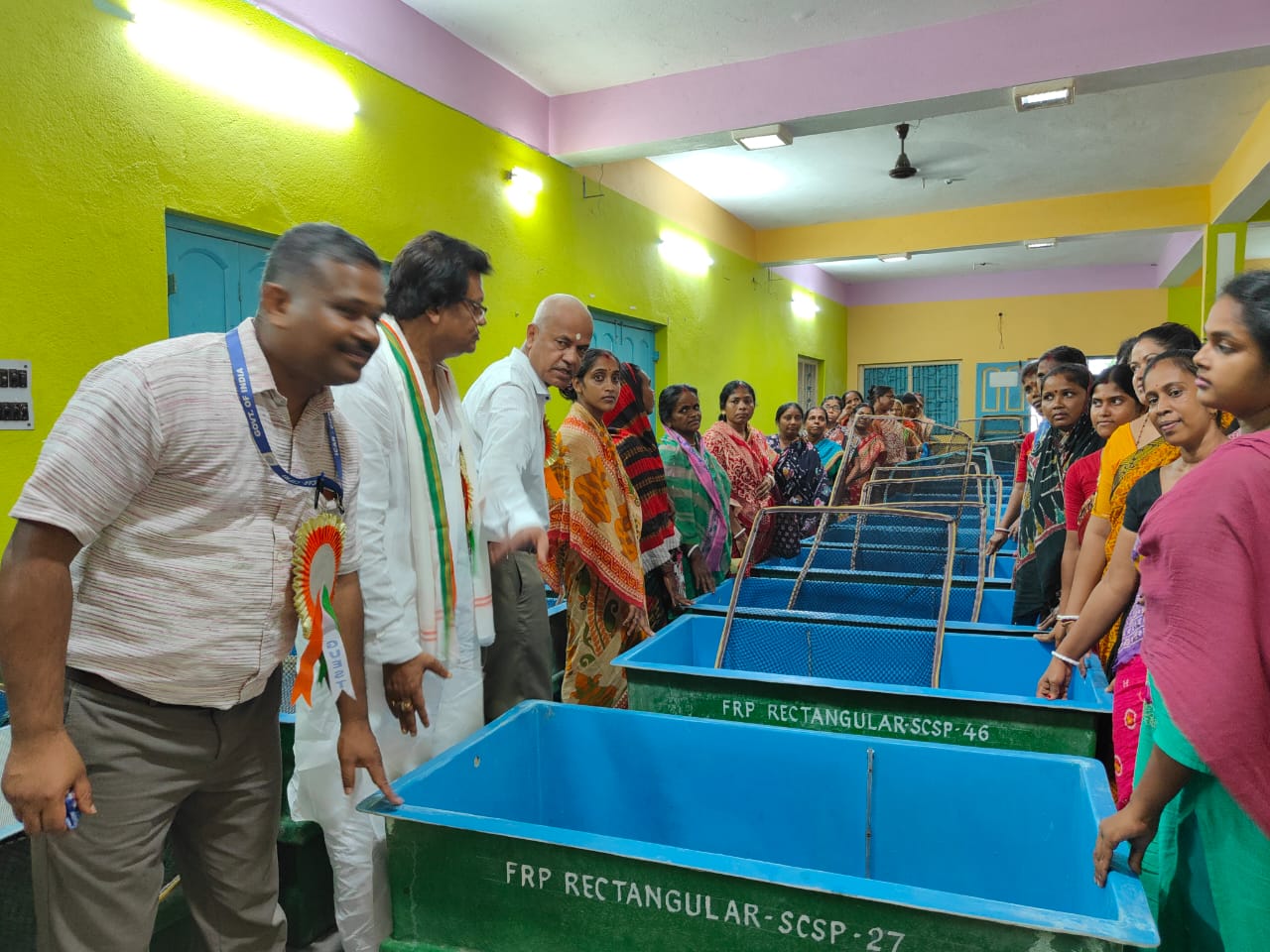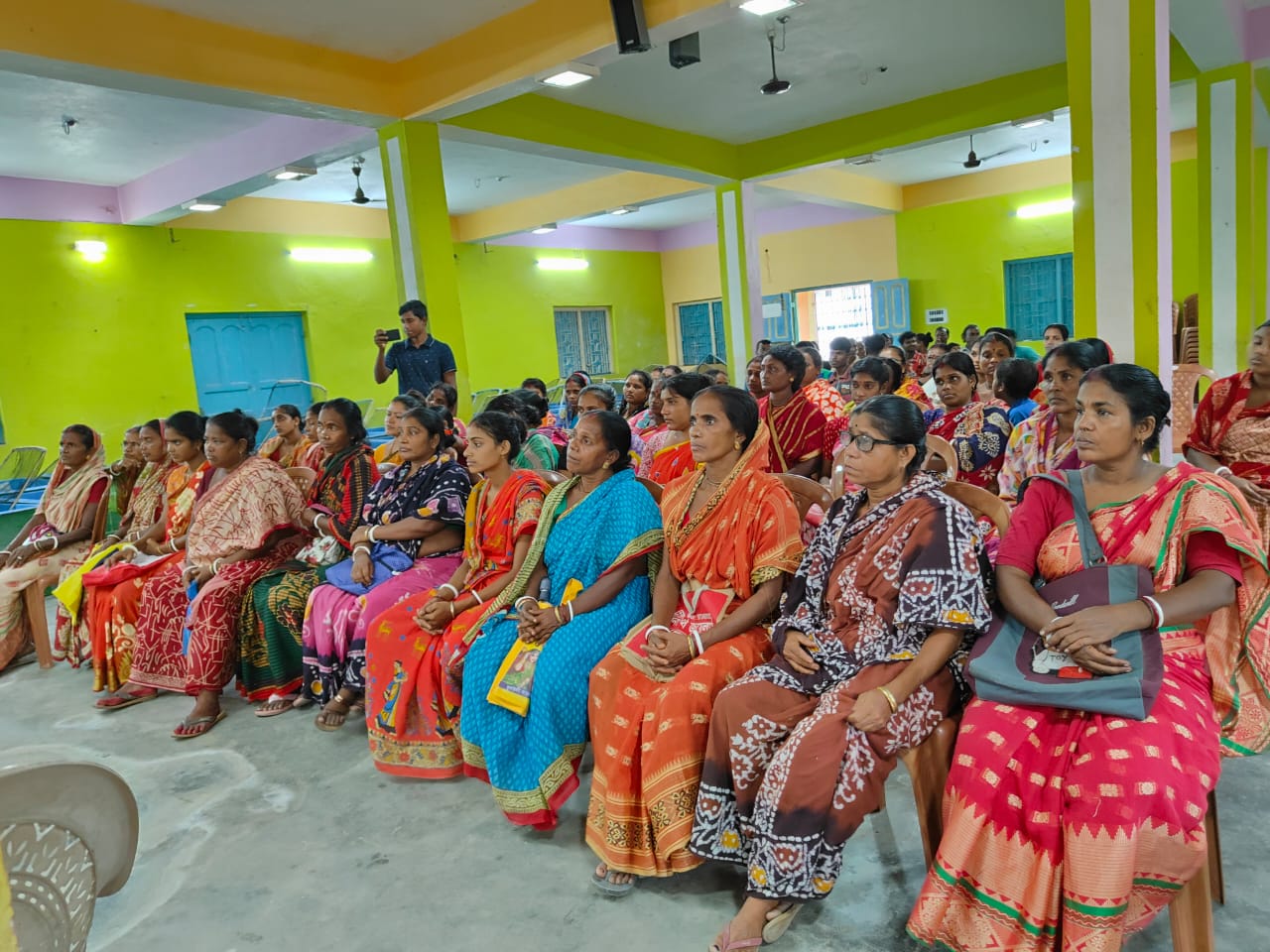 Dr. B. K. Das, Director, ICAR-CIFRI inaugurated the mass awareness cum training cum input distribution on 17-09-2022 for empowering rural women of Pachapara-Narayantala village of Kultali in association with Kultali Milon Tirtha Society and Rotary International. He stressed upon various aspects of ornamental fish farming and its avenue to boost the rural economy in the family for a long run without any labour migrations. This will create an income of Rs. 500-2000/ family/month when adopted in toto. Prior to this programme another 50 families were also adopted by the institute who are trying to scale up and getting their livelihood from this source. Shri Lokman Molla, President, Kultali Milon Tirtha Society in consultation with ICAR-CIFRI coordinated the beneficiaries selection. He emphasized ornamental fish farming activity would facilitated the women community to adopt the programme in a large scale and would be a hub to start ornamental fish farming business. Dr. P. K. Parida, Scientist cum In-Charge, SCSP elaborated the economic benefits of the farming and the practice being adopted by the other women community given by the institute. He also stressed the networking with Amazon and other e-marketing in long run would help the community to grow in a sustainable manner.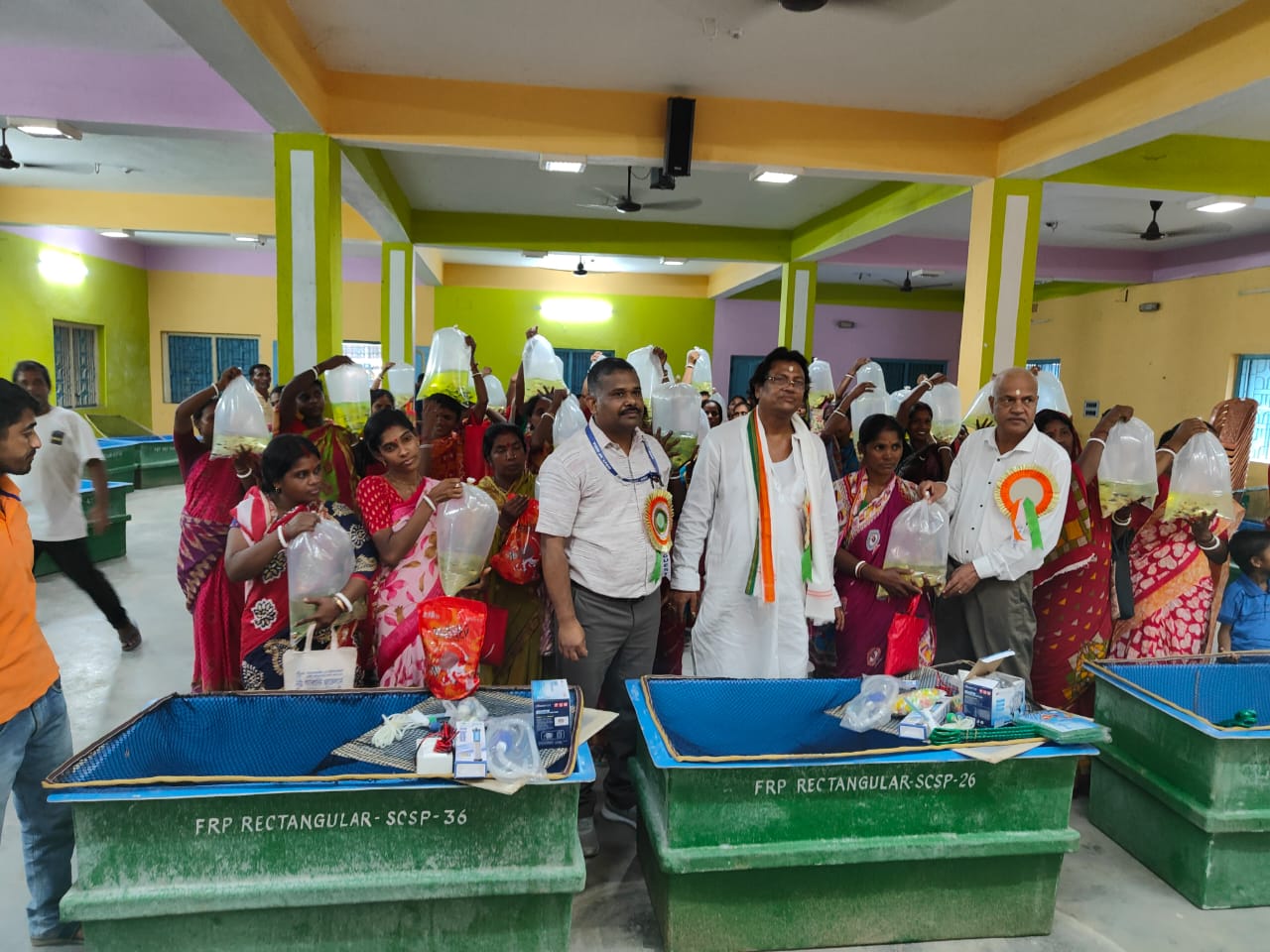 Dr. S. Bhattacharya gave a detailed live demonstration and explained the steps how to maintain the live-bearer in a special designed ornamental fish breeding and rearing tank. At the end of the programme a booklet (Practical guide to Ornamental fish farming) is given to each Self-Help Group written in the Bengali language. The innovative approach developed by the ICAR-CIFRI to create an ornamental fish village is a step towards developing rural enterprise among the women to address the SDG- 5 of UN.