ICAR-CIFRI conducted a quick survey of the waterbodies inside Panna Tiger Reserve Forest in Madhya Pradesh, as part of a protected area conservation effort

Barrackpore, 31th August 2022
A team from the ICAR-CIFRI recently visited a few water bodies in the Panna Tiger Reserve Forest in Madhya Pradesh, which is a protected area, to learn more about the status of the aquatic biodiversity inside the National Park.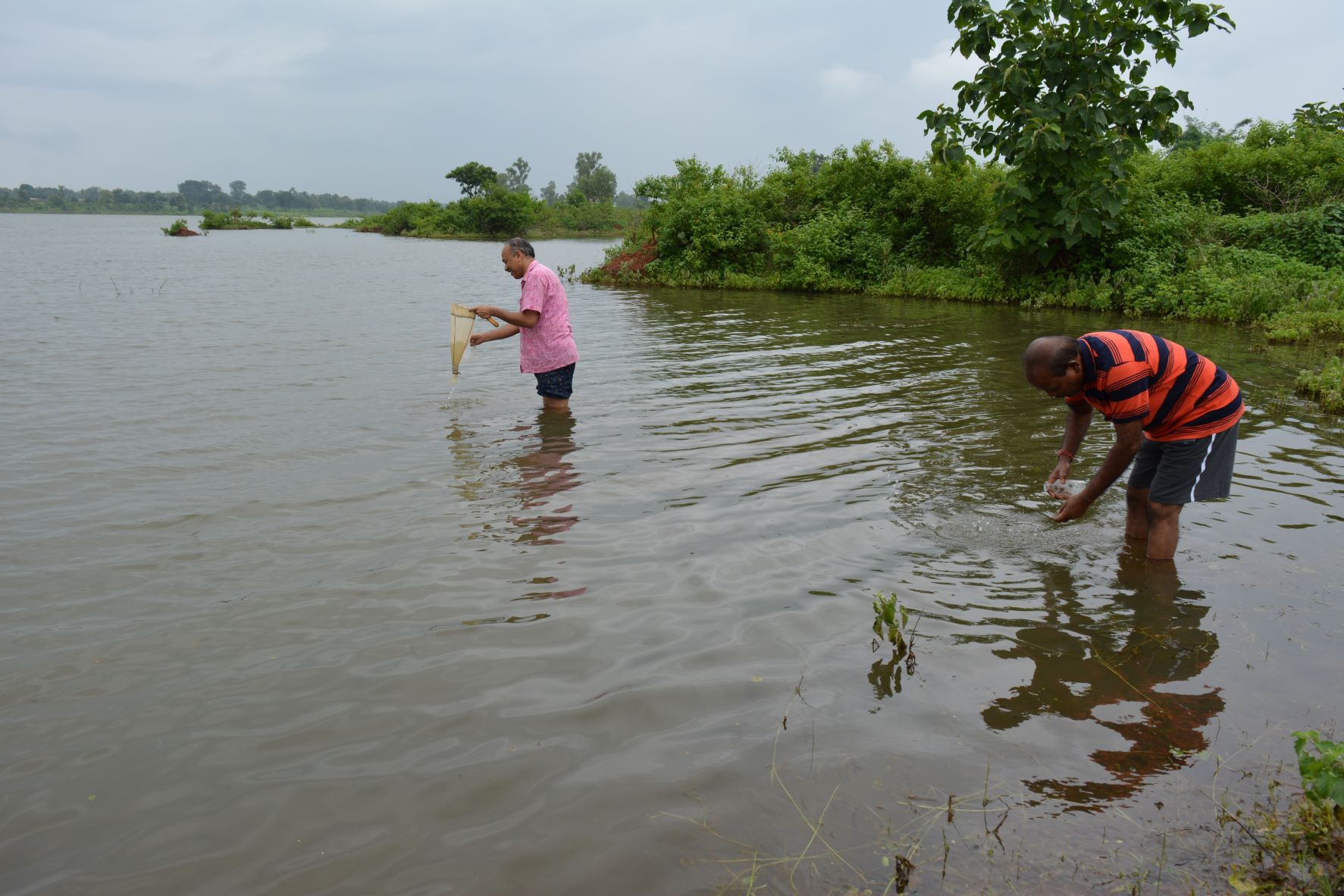 Panna National Park is in Madhya Pradesh's Panna and Chhatarpur districts with an area of 542.67 km2. Panna was conferred the Award of Excellence in 2007 by the Indian Ministry of Tourism as the best-maintained national park in the country. It was established in 1994 as the twenty-second Tiger reserve in India and the fifth in Madhya Pradesh. The forests of Panna National Park along with Ken Gharial Sanctuary and adjoining territorial divisions form a significant part of the catchment area of the 406 km Ken River, which runs northeast for about 72 km through the park.
Five sampling sites were selected such as Hinauta dam (24°63′95.41″ N 80° 02′71.16″ E), Madla ghat (24°73′97.06″ N 80° 01′24.53″ E), Ranguwan (24°69′58.71″ N 79° 86′61.61″ E), Rampura dam (Itwan Kalan) (24°58′03.52″ N 80° 07′71.24″ E) and Pandav falls (24°73′05.81″ N 80° 06′73.64″ E) in and around Panna National Park for collection of samples of different biological parameters (plankton, periphyton, benthos, etc.). Water and soil samples were also collected to understand the condition of the water bodies.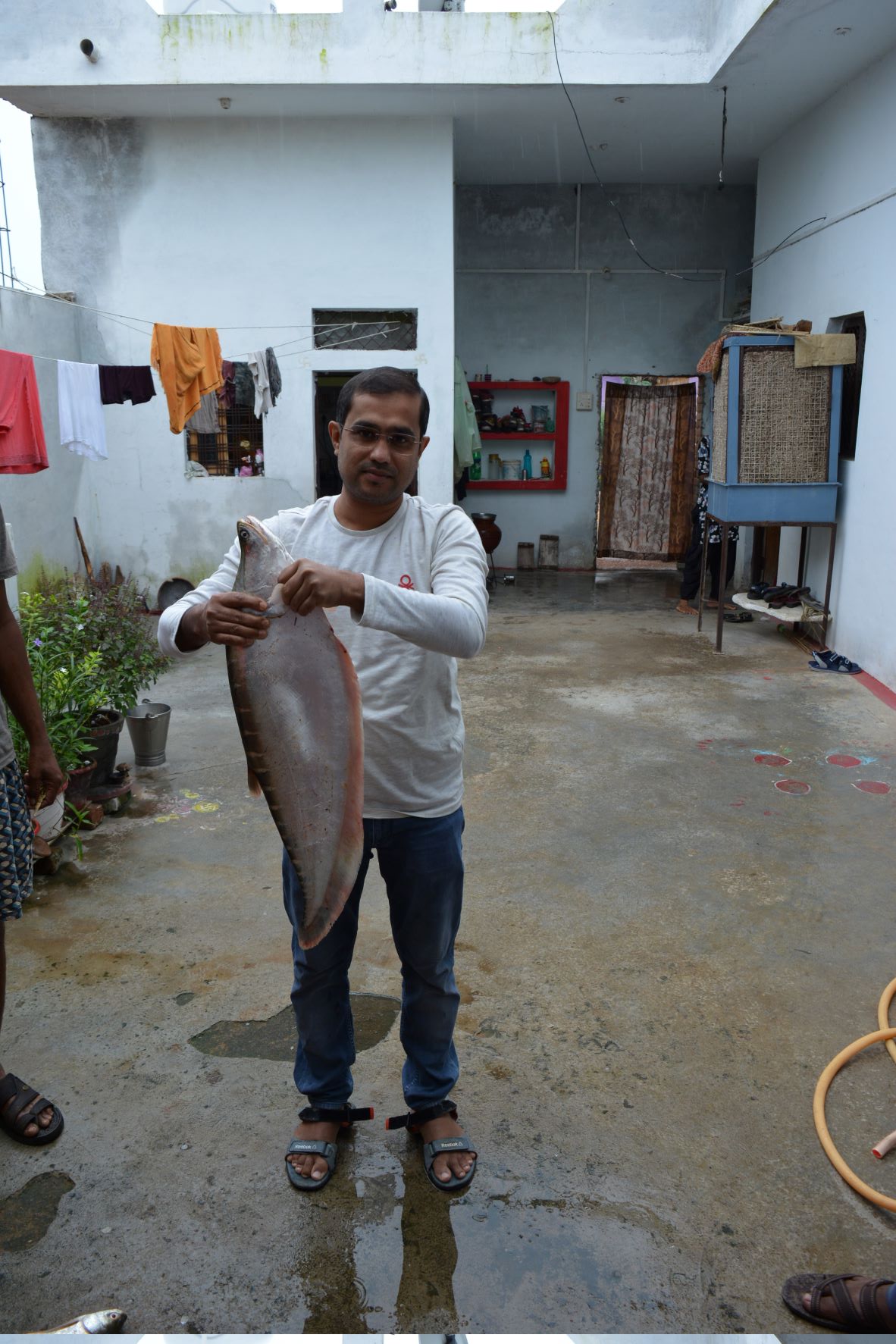 A total of 47 finfish species were identified from the selected water bodies within the Panna Tiger Reserve Forest complex during the survey period (August 23–27, 2022). With species like
Labeo dyocheilus, Labeo catla, Labeo rohita, Labeo boggut, Systomus sarana, Tor tor
, etc., family Cyprinidae was the dominant group. In addition, five indigenous species identified under threatened categories, such as
Tor putitora (EN), Clarias magur (EN), Ompok bimaculatus (NT), Wallago attu (VU)
, and
Chitala chitala (NT)
have been recorded. From the water bodies within the Panna National Park complexes, we were able to collect samples of four exotic species, including Cyprinus carpio, Oreochromis niloticus, Hypophthalmichthys nobilis, and Pangasiodon hypophthalmus. Significant live availability of small indigenous fish species (SIFs) and ornamental species, including
Rasbora daniconius, Esomus danrica, Garra Lamta, G. gotyla, Pethia ticto, Channa gachua
, and
Nandus nandus
, suggested the potential for the creation of an ornamental fishery using native riverine fishes as brooders. Impact of monsoon rain was evident as all the waterbodies were full and waterfalls are active in this water-scarce region. Most of the waterbodies showed near pristine condition except Hinauta dam with significantly higher conductivity and TDS.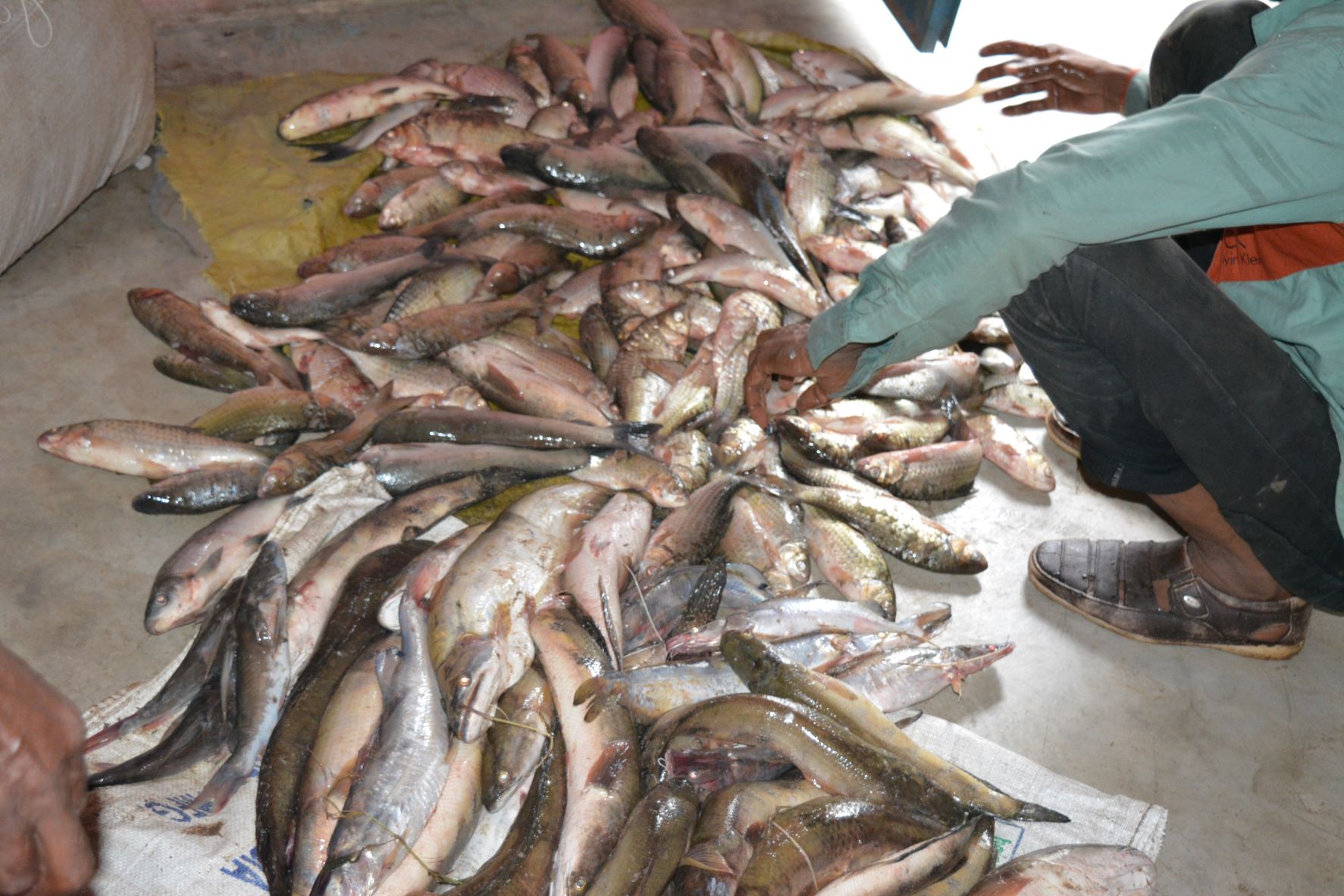 Mining activities in nearby diamond mine might have increased the ionic concentration here. To understand their respective habitats in the context of continuous habitat degradation, documentation of aquatic biodiversity together with their distinct ecological habitats within protected areas is a need. Such research not only improves biodiversity, but also educates the populace about its significance and how to preserve such protected environments. Under the direction of Dr. Basanta K. Das, Director, ICAR-CIFRI, the survey was carried out by Dr. Ranjan K. Manna, Dr. Dibakar Bhakta, and Mr. R. C. Mandi as part of the ongoing Protected Area project.