Sensitization programme on reservoir fisheries management for fishermen and distribution of fishing implements under SC-SP

Bengaluru, 31th August 2022
Under the Scheduled Caste Sub Plan (SC-SP) program, Bengaluru Regional Centre of ICAR-Central Inland Fisheries Research Institute (CIFRI) conducted a sensitization programme on reservoir fisheries management for fishermen at Manchanbele reservoir in Ramanagara district, Karnataka on 29 August 2022. Fishing nets were also distributed to 10 scheduled caste beneficiaries.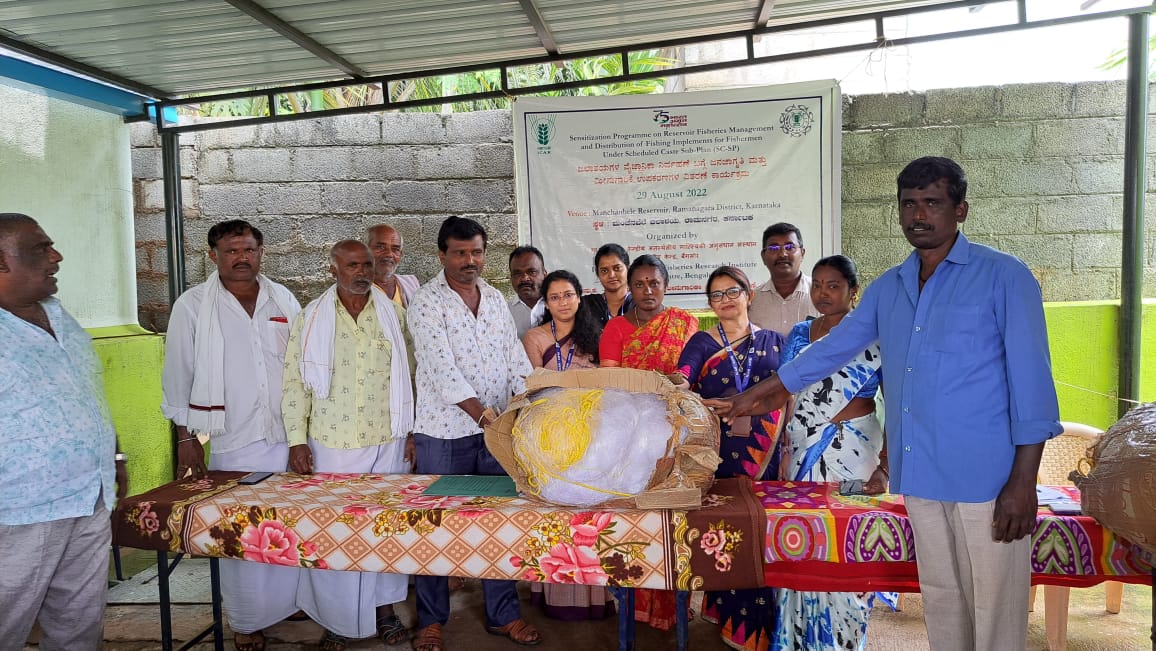 Dr. Preetha Panikkar, Head, Regional Centre, gave the introductory remarks and introduced the recent technologies of ICAR-CIFRI. Ms. Jesna P. K., Dr. Sonaika Sahoo and Dr. M. E.Vijaykumar briefed on different ways to enhance the fish production from reservoirs. Also, Mr. Honnasiddaiah (ADF, Magadi Taluk, Ramanagara district), Mr. Narayana Kumar (President), Saraswathamma (Vice President) and Gangamma (Secretary) of Averahalli Fishermen Co-operative Society addressed the audience and expreessed their gratitude towards ICAR- CIFRI for the support in improving their livelihood.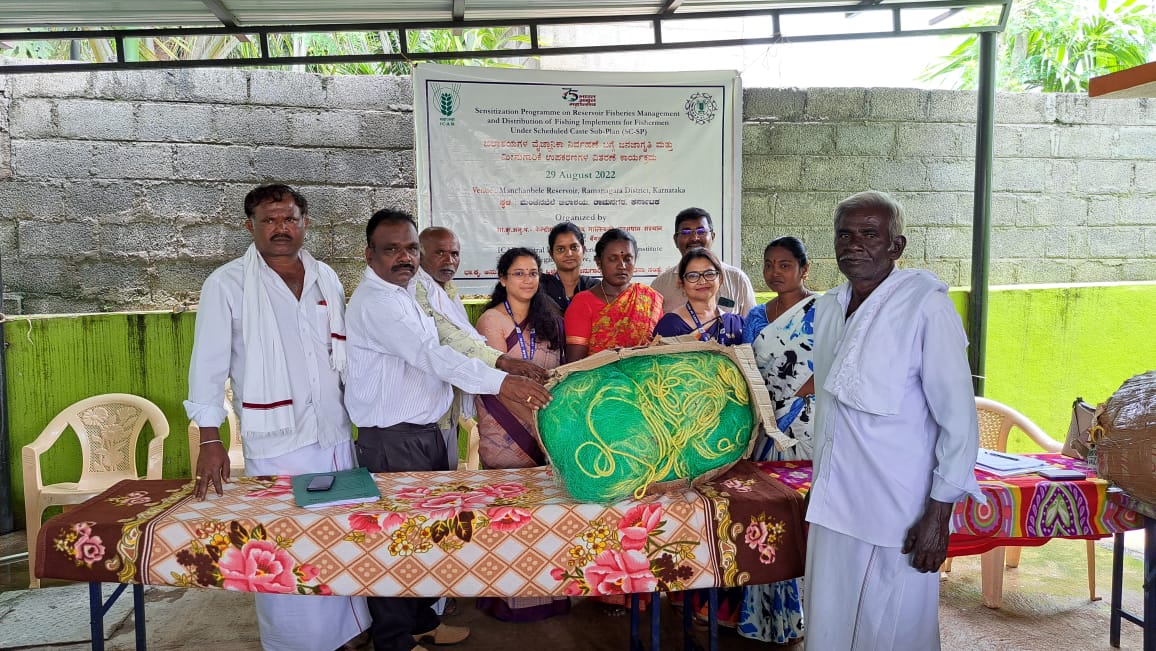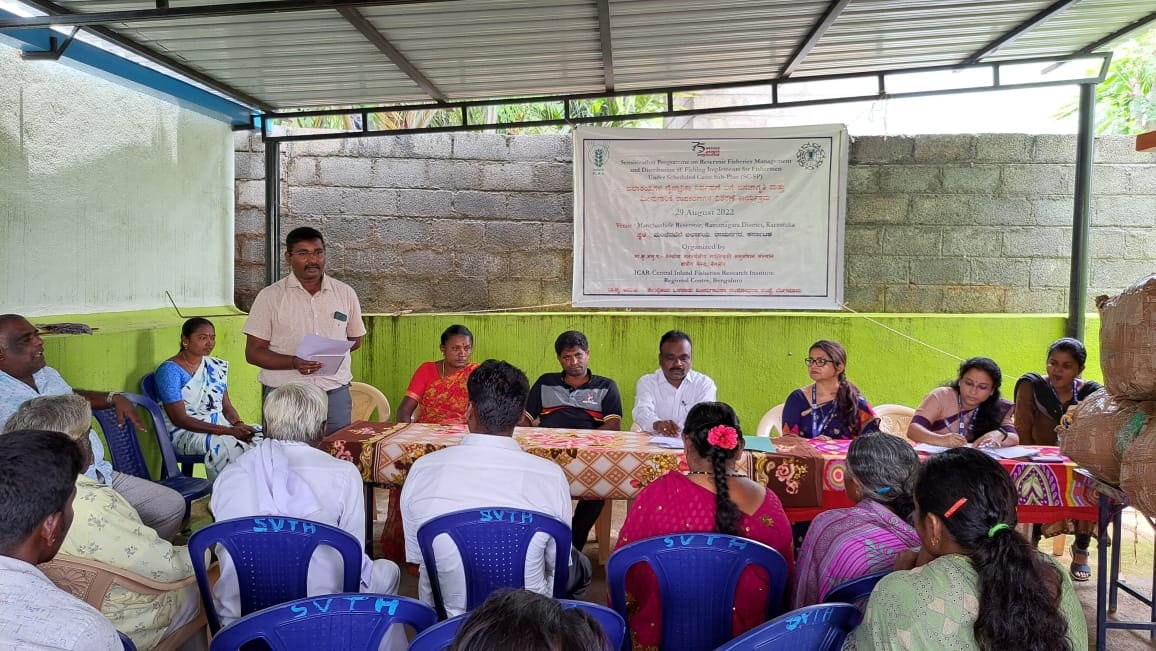 The programme was coordinated by Dr. Preetha Panikkar and Dr. Sibina Mol S., co-coordinated by Ms. Jesna P. K., Ms. Ramya V. L. and Dr. Vijaykumar and was successfully organized under the guidance of Dr. B. K. Das, Director, ICAR-CIFRI.