Post-flood Environmental Monitoring Camp held at Baksa district of Assam

10th July, 2022
Assam was severely affected by flood during April-July this year. Due to influx of flood waters in different water bodies of the state including beel fisheries and fish ponds, there was a significant loss not only to the crop but also to the environment. Environment plays a significant role in production and productivity of an ecosystem. Hence, creating awareness about environmental health among aquaculturist and fishers is highly essential.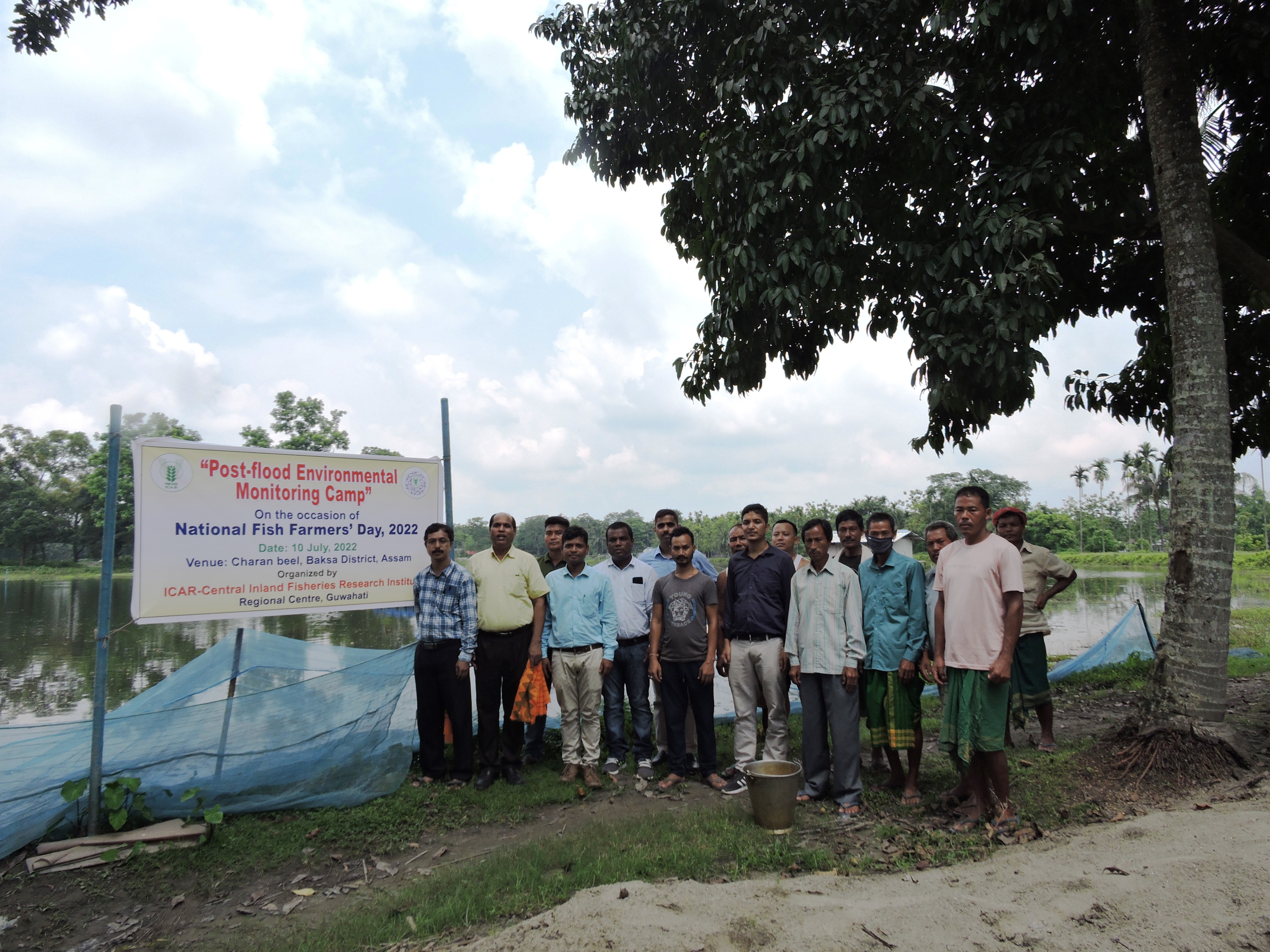 To address the issue, ICAR-Central Inland Fisheries Research Institute, Regional Centre, Guwahati organized a "Post-flood Environmental Monitoring Camp" on the occasion of "National Fish Farmers' Day, 2022" at Charan beel, Baksa district, Assam on 10 July, 2022.The programme was organized under the overall guidance of Dr. B. K. Das, Director, ICAR-CIFRI, Barrackpore; and Dr. B. K. Bhattacharjya, Head (Acting), ICAR-CIFRI RC, Guwahati. The programme was attended by more than 50 tribal ish farmers of the locality under the Dhulabari Charanpar Janajati Unnayan Samity, Deulkuchi led by Mr. Naren Basumatary (President) and Mr. Jadu Swargiary (Secretary).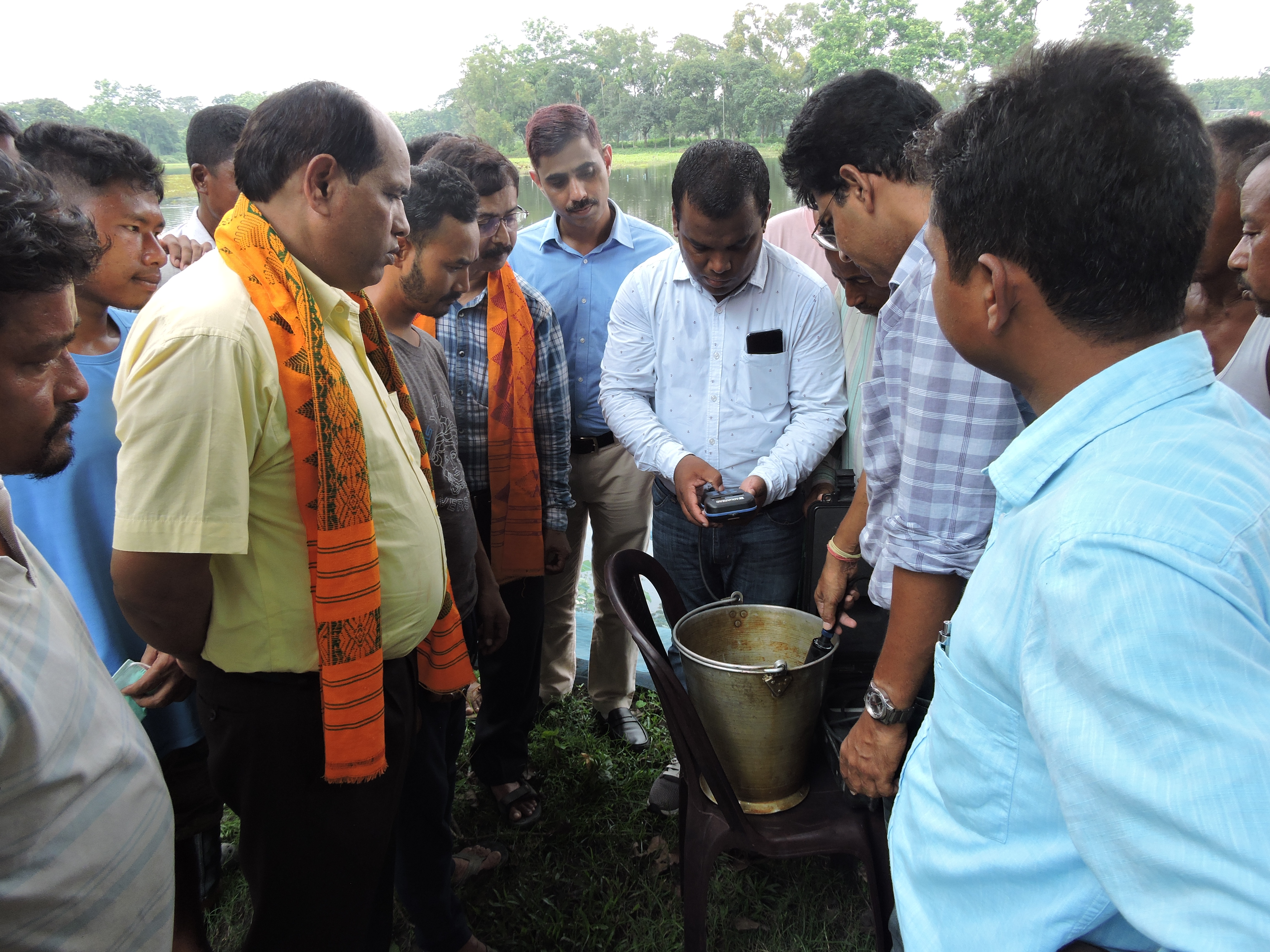 Scientists from the Centre (Dr. B. K. Bhattacharjya, Dr. A.K. Yadav, Dr. Pronob Das, Dr. S.C.S. Das and Dr. S. Borah) and Mr. A. Kakati, STA monitored environmental conditions of water bodies of the locality including Charan beel. They explained about the significance environment health management from fisheries perspective.