Stakeholder's meet on Integrated Wetland management under SCSP

9th July, 2022
Wetland Fisheries has been considered as one of the prime sources of livelihood and food for rural people of West Bengal. ICAR-CIFRI is continuously working on development of the wetland fishery by adopting fisher friendly technologies viz. Pen Culture in wetlands. Under the SCSP program, ICAR-CIFRI has mobilized the beel fishers to adopt this technology with technical and other accessory supports. In this regard, two stakeholder meeting cum awareness program on Pen Culture technology for integrated wetland management was organized by ICAR-Central Inland Fisheries Research Institute, Barrackpore at Beledangabeel and at Chamtabeel, North 24 Parganas on 9thJuly,2022. The program was attended by 60 farmers (30 fishers in each wetland).
Dr. B. K. Das, Director, ICAR-CIFRI has addressed the fishers and emphasized on sustainability of the wetland fishery and the importance of pen culture. He described the process of fish production enhancement from wetlands. He also guided and emphasized the beel fishers about the community participation for conservation of the natural resources, and to keep the amount of investment of 1st yearfrom the additionalincome as revolving fund for the next year pen culture practice for their sustenance. Fishers were interacted with the technical issues about the constraints and the ways to overcome those through scientific management practices.Dr. Das also emphasized upon the conservation of Small indigenous fishes for the sustainability of the wetland and the nutritional values of these fishes.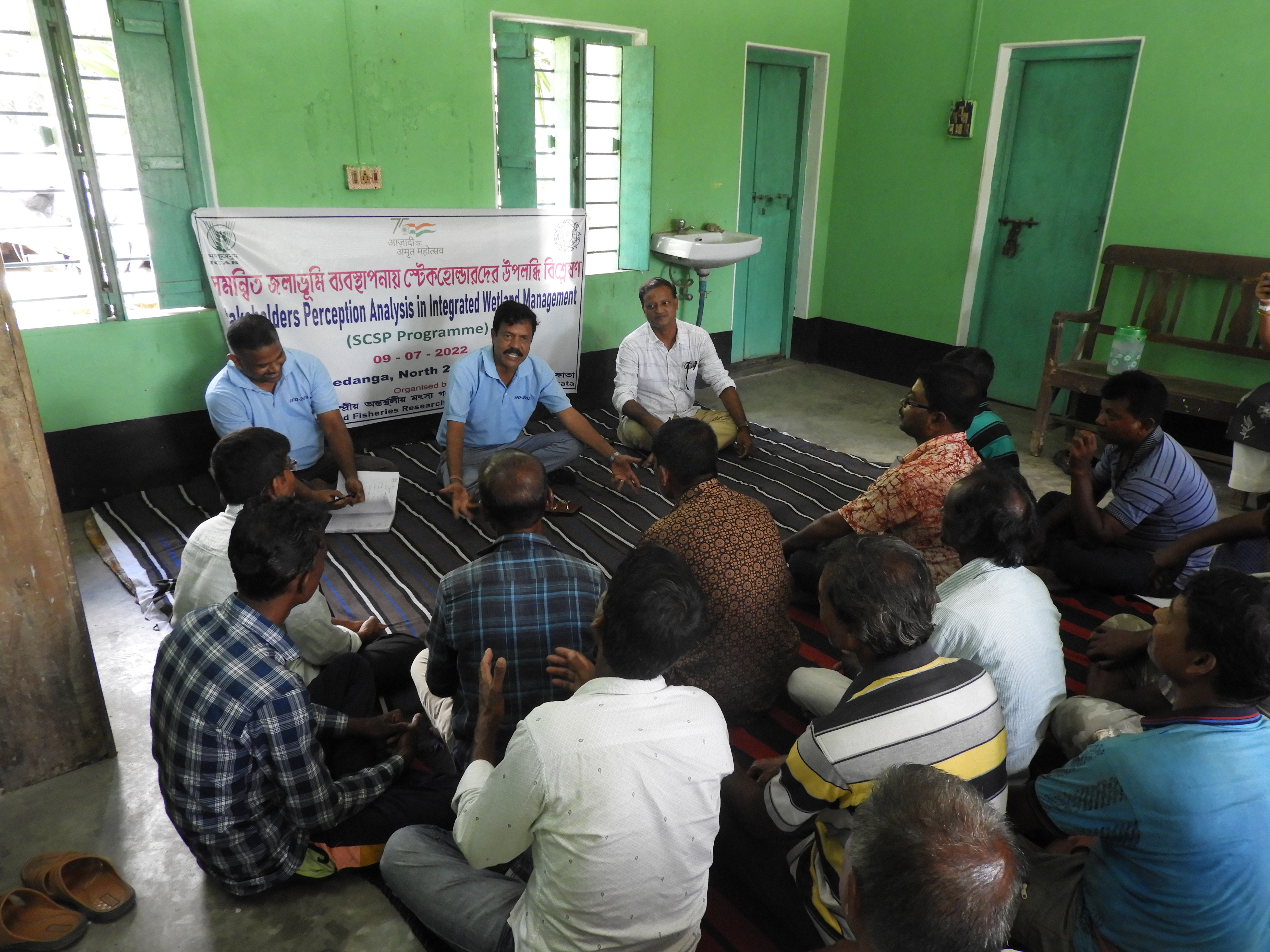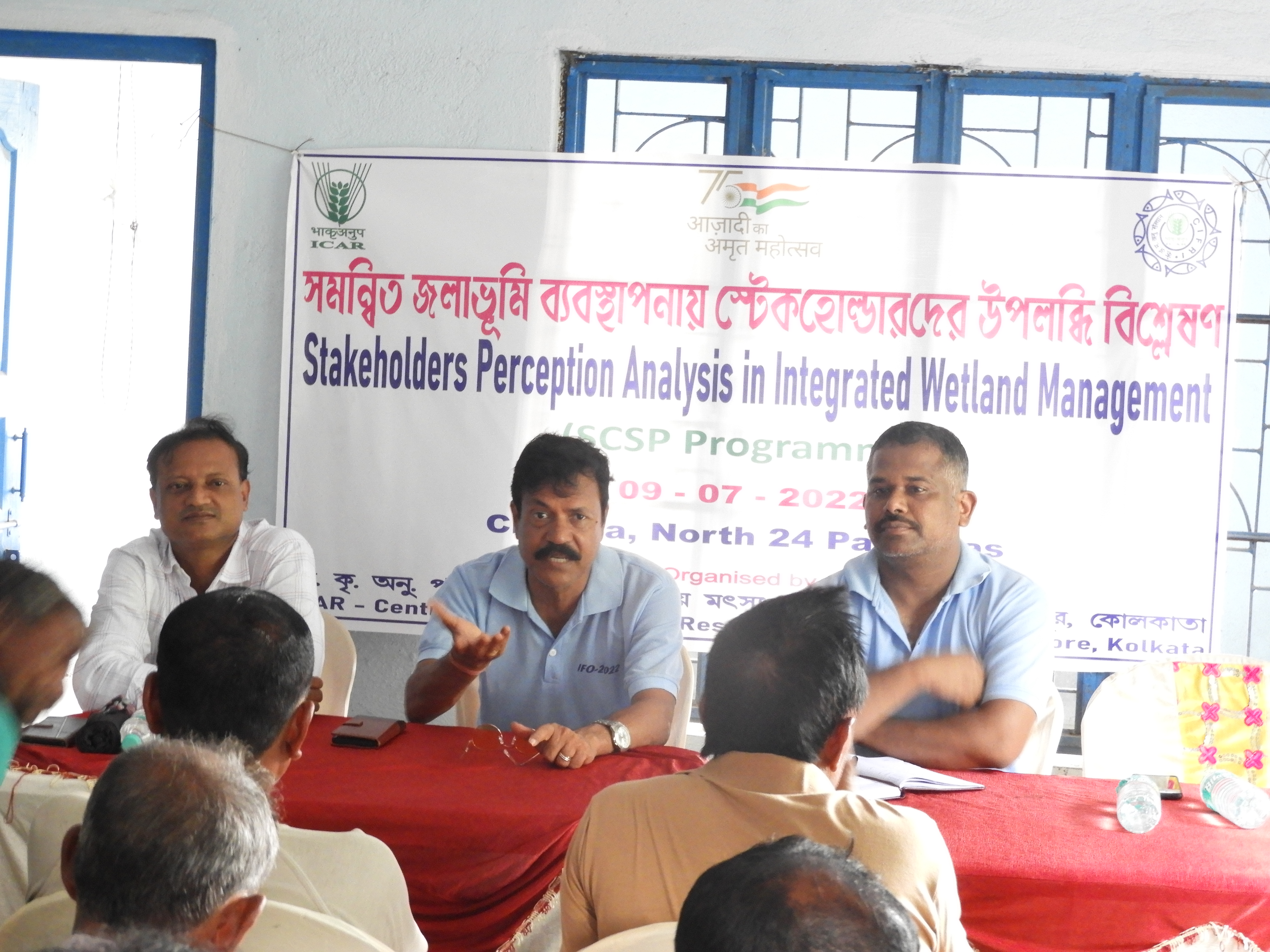 Addressing the gathering Dr. Arun Pandit and Dr P.K. Parida briefed about the program and explained strategies to be taken by the fishers in managing the wetland production and conservational measures. During this awareness program about 7 tons of CIFRI feed were distributed to society members of Chamta and Beledanga wetlands. Fishers were expressed their gratitude towards CIFRI's support and intervention. A technical team also collected water and sediment samples from both wetlands for their quality analysis. The program was coordinated byDr. Arun Pandit, Dr P.K. Parida, Ms. Sangeeta Chakraborty, MrKausik Mondal, MrPurna Chandra.