ICAR-CIFRI celebrated World Environment Day-2022

5th June, 2022
ICAR-CIFRI celebrated World Environment Day-2022 ICAR-CIFRI celebrated World Environment Day on 5th June, 2022 by conducting various activities on the occasion. World environment day is an important international day of the environment led by the United Nations Environment Programme (UNEP) and observed annually since 1973 which is one of the largest global platforms for environmental conservation.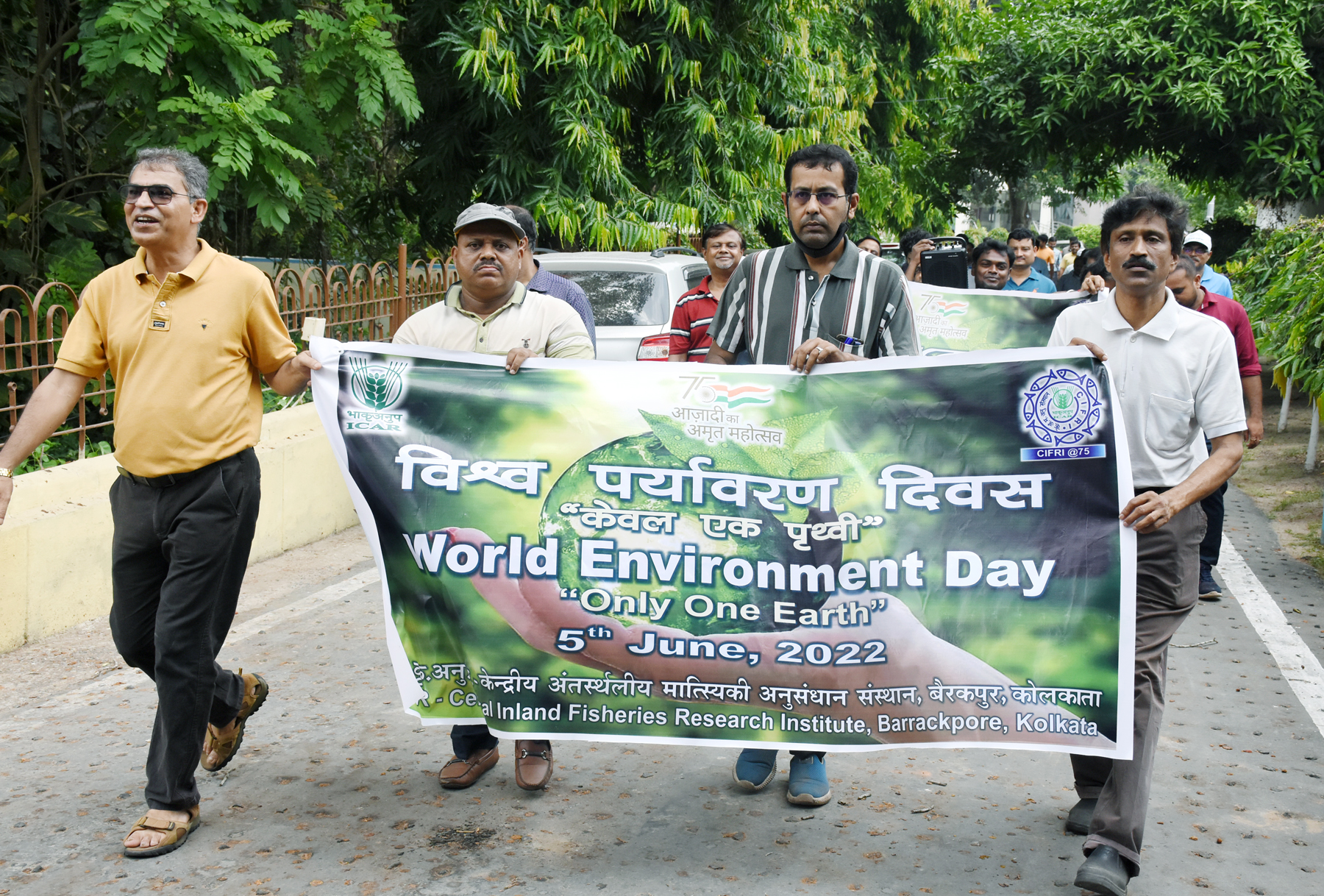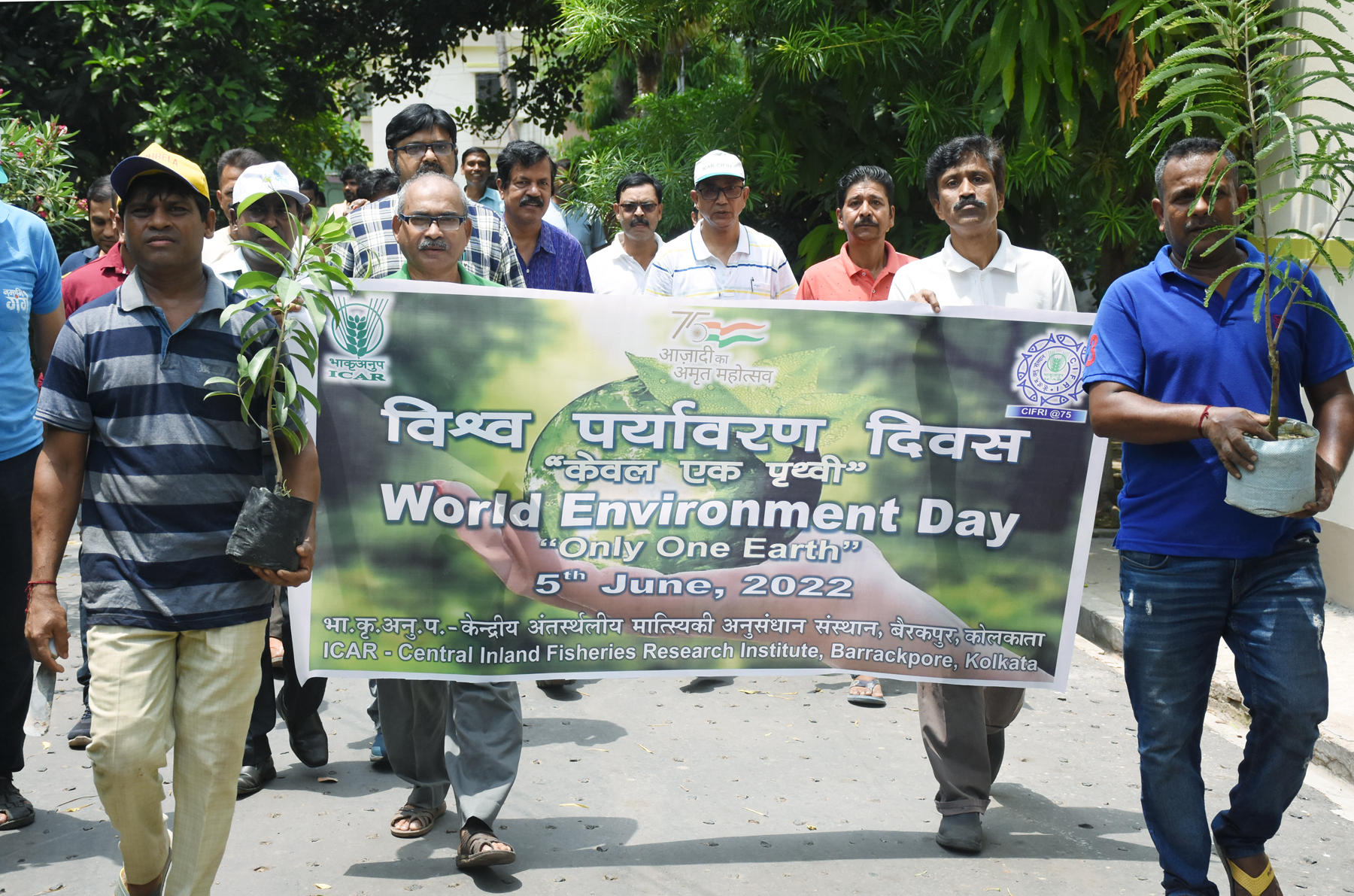 The slogan for this year's World Environment Day is "Only one earth" with the focus on "Living Sustainably in Harmony with Nature". Keeping the theme in mind, CIFRI has organized various programmes. Evergreen plants and their ecological importance were highlighted for this year's programme and a plantation programme was organized. Plants like amla (Phyllanthus emblica), jamun(Syzygium cumini), sabeda(Manilkara zapota), rudrakhsh (Elaeocarpus ganitrus) etc were planted by Dr. B.K. Das, Director,CIFRI; Dr. S. Samanta, Dr. U.K Sarkar and other officials in the institute campus. Along with that, an awareness cum sensitization programme was organized at Sheoraphuli Ghat, river Ganga, Barrackpore to sensitize the general publicaboutthe importance of conserving and protecting the environment.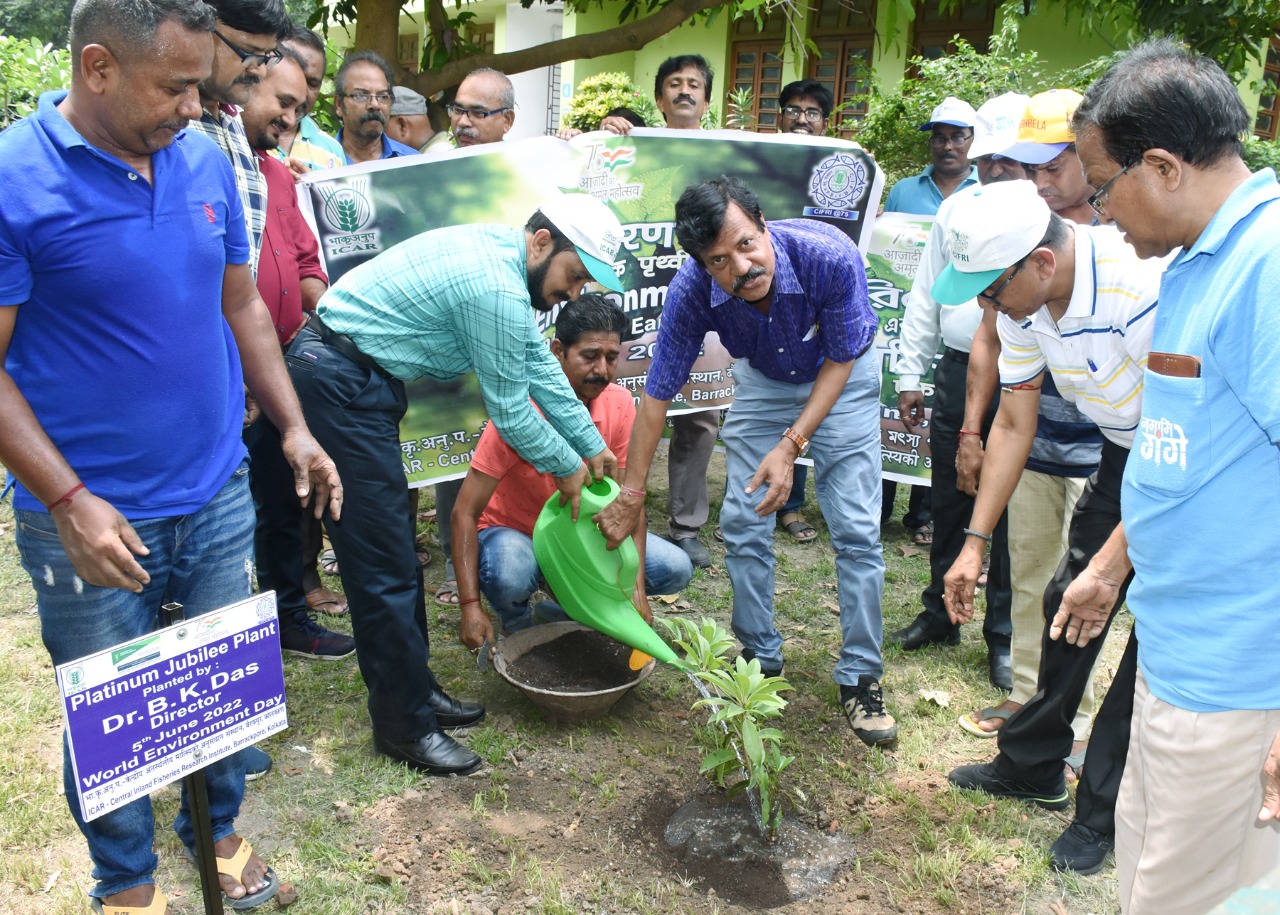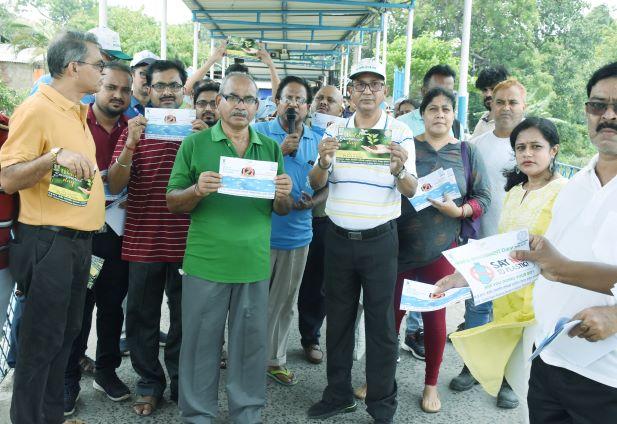 Also the concept of 'Plastic free green planet' was encouraged under the umbrella of 'Swachh Bharat' campaign through which the harmful effects of using plastics were explained and potential biodegradable alternatives were advised by the team. Dr. B. K. Das, Director, also graced the awareness programme and highlighted the importance of maintaining the proper environmental balances and biodiversity for a healthy life and livelihood. A drawing competition was also organized for the staffs and their children on the theme of 'Aquatic biodiversity' to infuse the importance of each and every organism in the ecosystem to the children.The programmes were successful in establishing the importance of a healthy environment among the participants. About, 45 persons including 16 children participated in the drawing competition and more than 150 general people were sensitized and consequentlyhavegenerated a positive impact towards making responsible choices in their daily life practices.