CIFRI ORGANIZED FISH RANCHING PROGRAMME IN HOLY GHAT OF DAKHINESWAR UNDER NAMAMI GANGE PROGRAMME

31st May, 2022
Fish Avatar of Lord Vishnu known as Matsyavatar in Hindu Mythology. Therefore, restoration, conservation and upliftment of the current fish stocks of river is an ultimate approach to maintain and balance our riverine ecosystem.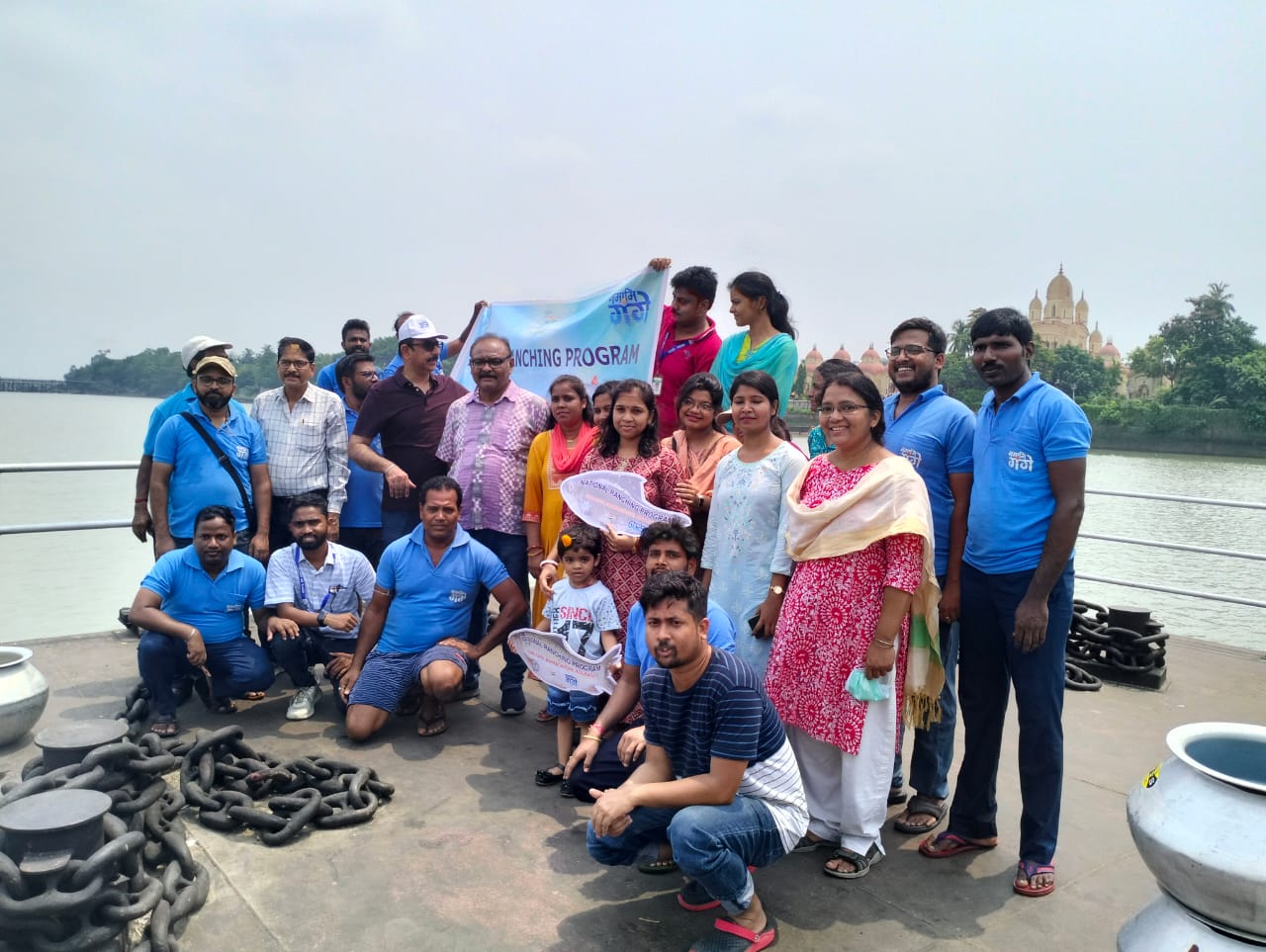 Dakshineswar Kali Temple one of the celebrated Hindu pilgrimage situated at the bank of river Ganga in Kolkata is a famous holy spot of revered Sri Ramakrishna Paramahanasa and the great Hindu saint Swami Vivekananda. ICAR- Central Inland Fisheries Research Institute paid homage to the 167th establishment of the temple by commencing 'National Ranching Programme' to conserve, restore gangetic fish population and also respecting to one of the incarnation of Lord Vishnu out of the ten Avatars which might have played a pivotal role in Nirmal Dhara of river Ganga as well as building a economic bridge of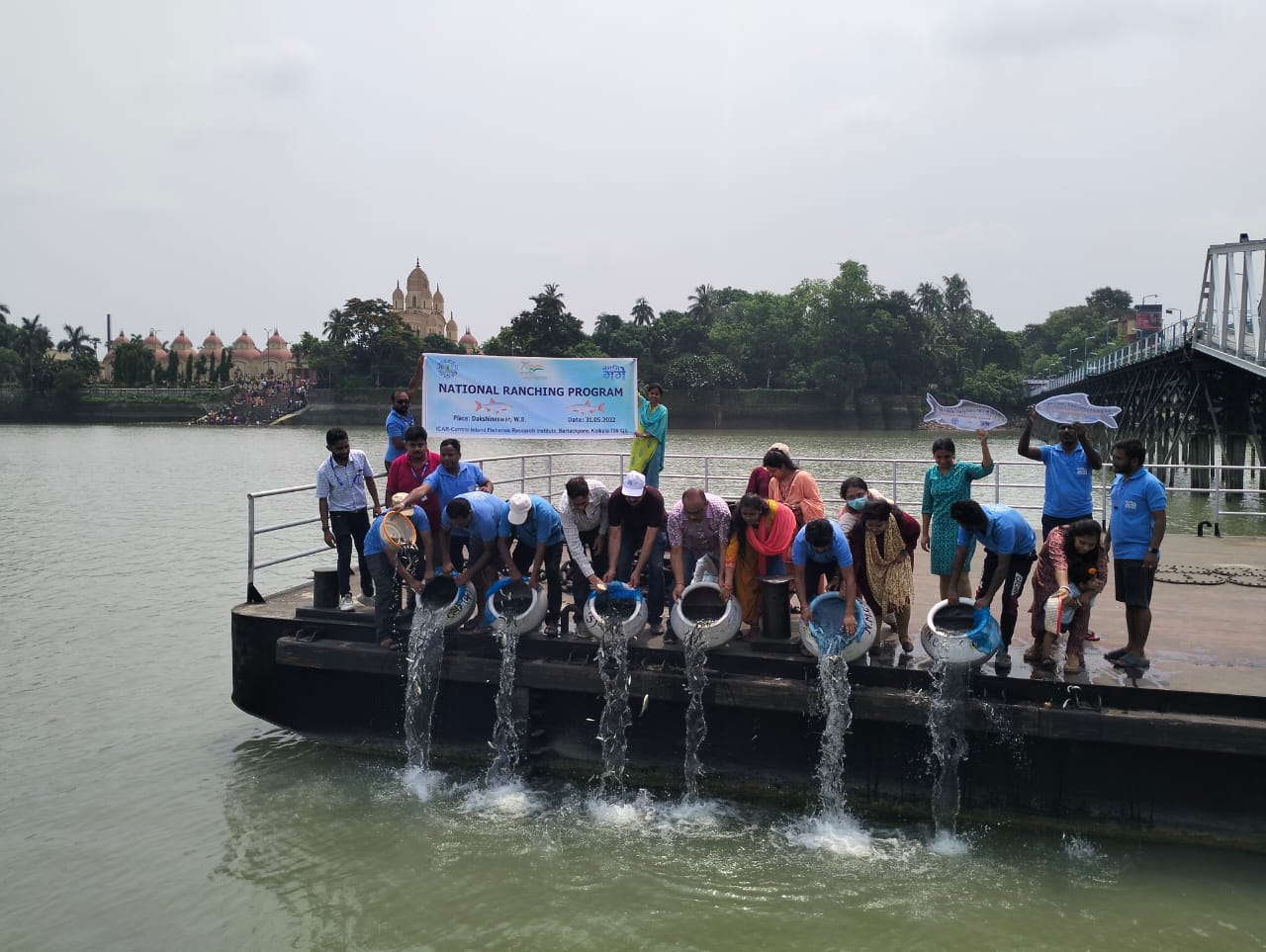 fishers community and Hon'ble Prime Minister's vision of Artha Ganga under the funding support of National Mission for Clean Ganga . In continuation of the event, 5th river ranching programme was organized at Dakhineswar where more than 2 Lakhs of wild Indian Major Carp germplasm (Rohu, Katla and Mrigal) were ranched in main channel of the river. The event was graced by Senior Consultant, Mr. Brijesh Sikka and Dr. Sandeep Behera, Consultant NMCG along with other senior scientific officers of the institute, project personnel's and local fishermen.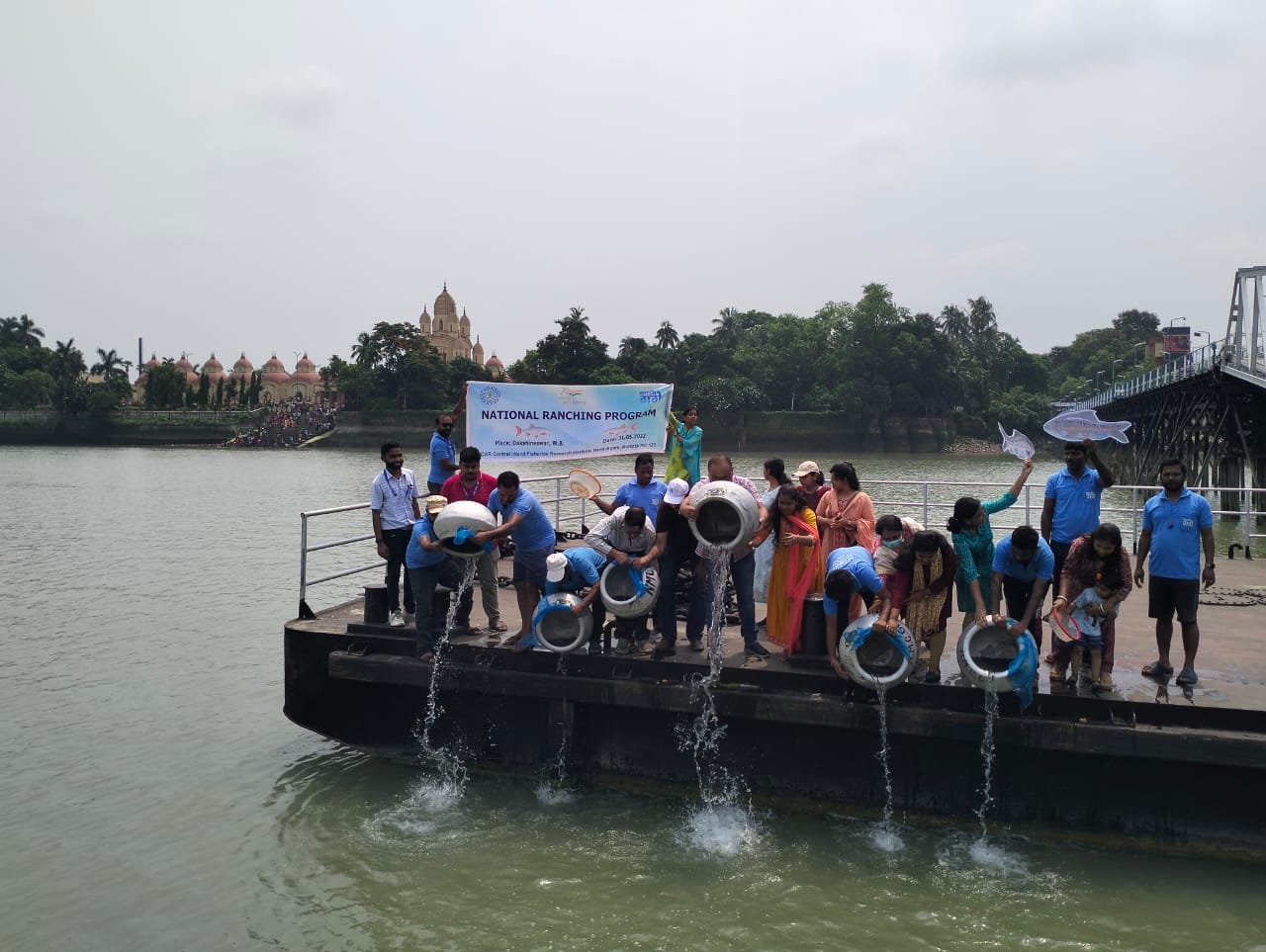 The dignitaries highlighted the significane of riverine resources and fish diversity of river Ganga and made awareness towards Hilsa and Dolphin conservation among the fishers. They also sensitized about the use of non-conventional fishing methods such as poisoning and zero mesh size net. Upto now, more than 52 lakhs of IMC fingerlings were released in the Ganga river system covering states like Uttarakhand, Uttar Pradesh, Bihar, Jharkhand and West Bengal under the flagship programme of Namami Gange with a goal to conserve fish biodiversity and ensure livelihood of Ganga fishers.