ICAR-CIFRI organized quiz completion under 'Kisan Bhagidari, Prathmikta Hamari'@ Azadi Ka Amrit Mahotsav
25th April, 2022
ICAR-CIFRI organized a Quiz competition for 129 number of students and 21 number of farmers at ICAR-CIFRI Head Quarter on ornamental fisheries and nutritional importance of fish on 25th April, 2022 as a part of 'Kisan Bhagidari, Prathmikta Hamari' campaign under 'Azadi Ka Amrit Mahotsav' from 25th to 30th April, 2022.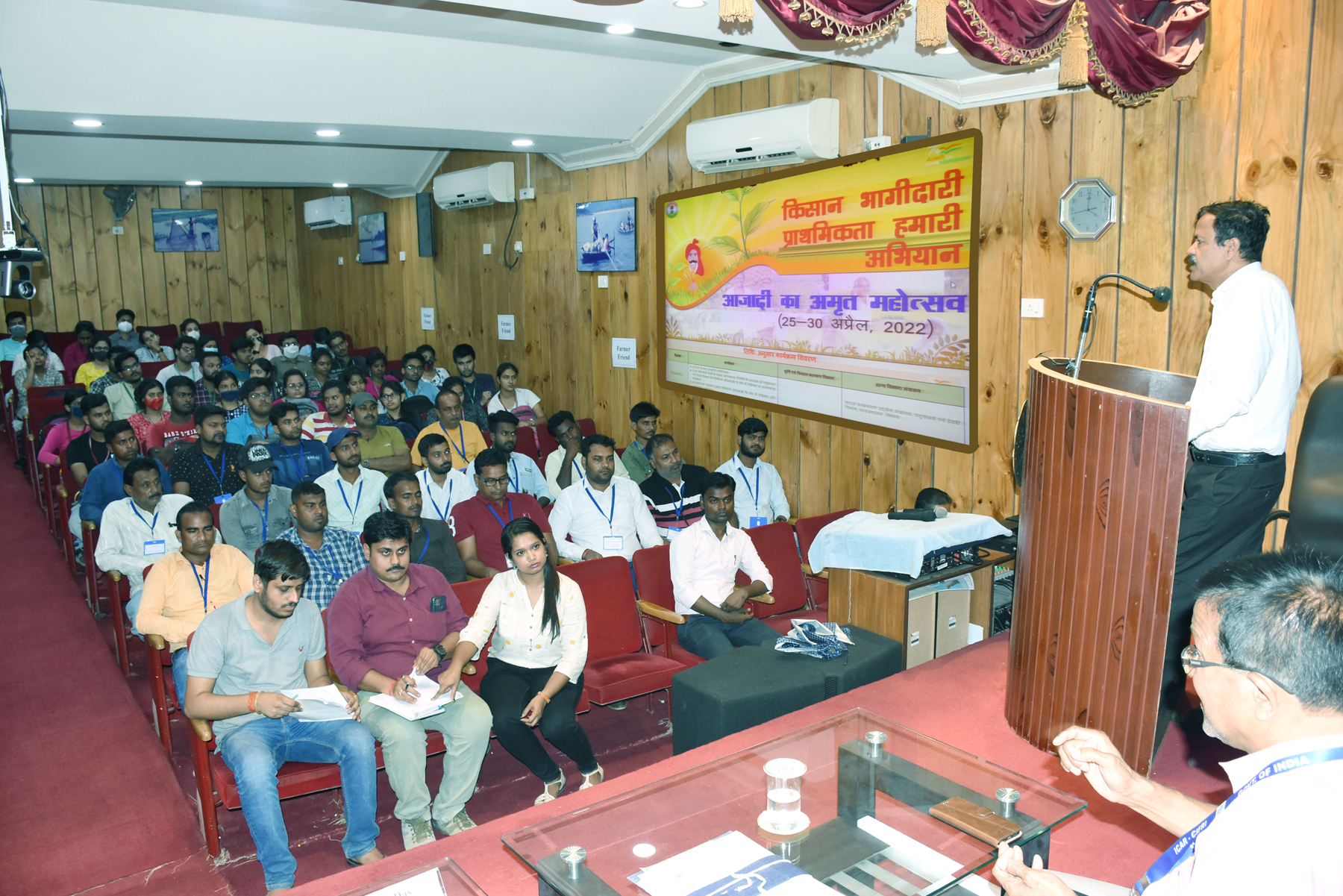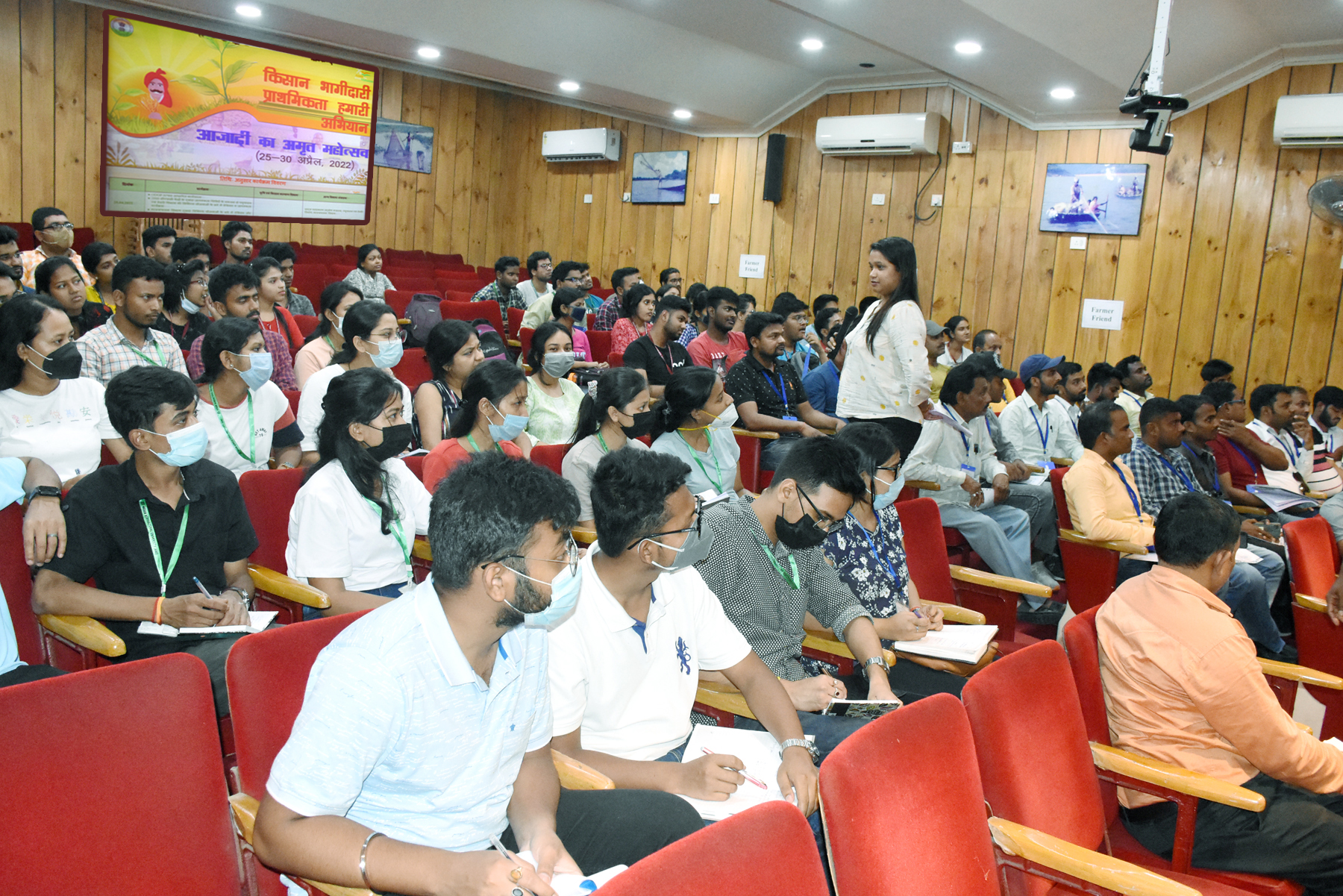 The Ministry of Agriculture and Farmers Welfare along has worked out a roadmap for organizing various farmer-centric campaigns, workshops, programmes, seminars, webinars, etc., to treat 'Azadi Ka Amrit Mahotsav' as a people's participation festival. In this regard, ICAR-CIFRI has organized the Quiz competition among the students and farmers with the objective to create awareness among the youth. 'Azadi Ka Amrit Mahotsav' as a mass festival , is dedicated not only to those people of the country who have played an important role in bringing India to new heights of development but also to those who have the potential and ability to accomplish the objective of self-reliant India. This is why; ICAR-CIFRI has targeted the educated youth, to create awareness about ornamental fisheries and also to motivate them to build self-reliance. Awareness was also created among the fishers/fish farmers awareness on nutritional importance of fish. About 23 students from College of Fisheries, Raha, Assam and 55 students from Surendranath College, Barrackpore join the programme.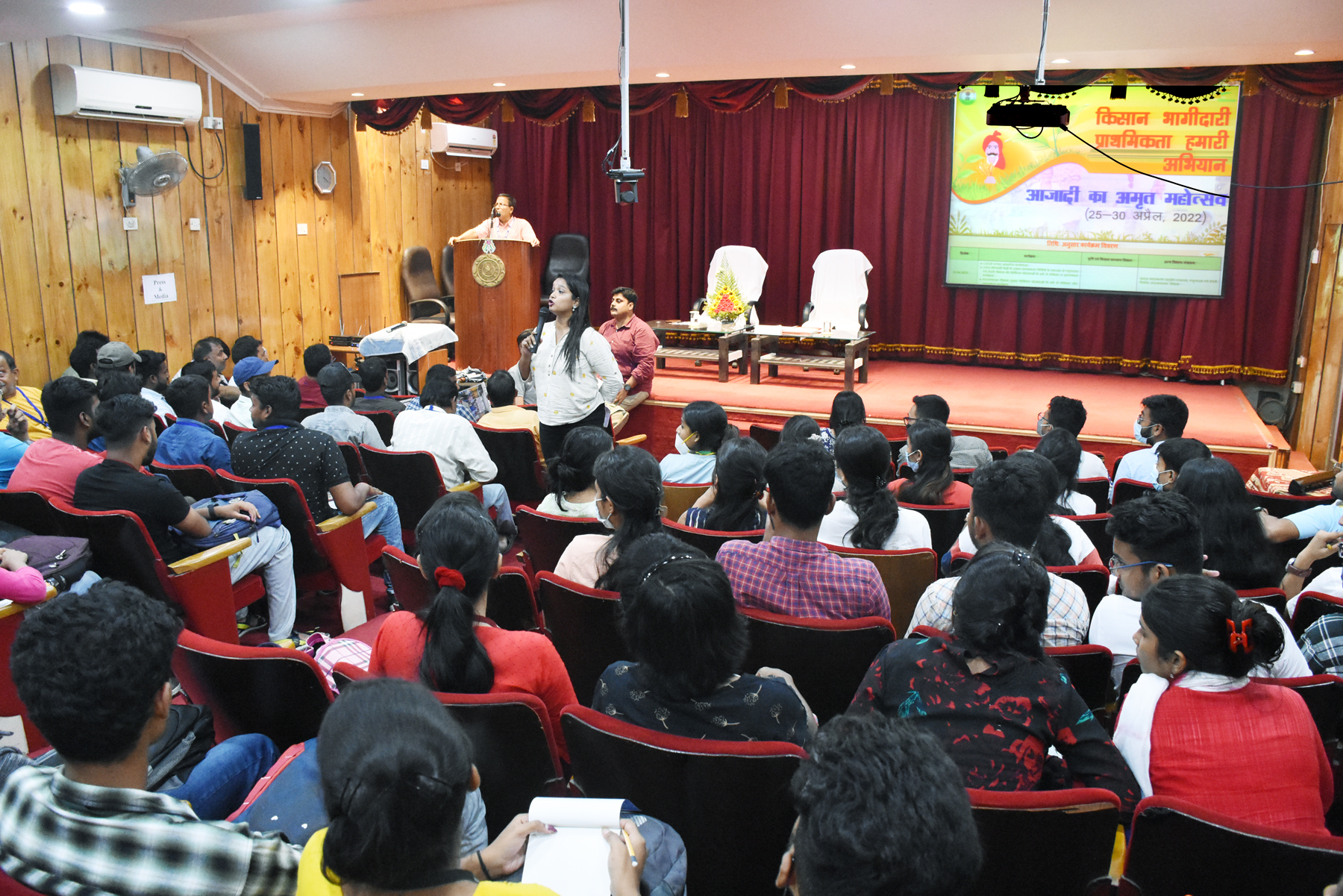 Dr. B.K Das, Director, CIFRI presided over the programme. In his address he expressed his view upon the importance of organizing the 'Kisan Bhagidari, Prathmikta Hamari' campaign to fulfill the Hon'ble Prime Minister's vision of 'Bharat 2.0' for a self-reliant India. The quiz campaign ended with prize distribution programme.