Webinar on Natural Fish Farming under the National campaign "Annadata Devo Bhava" @ Azadika Amrit Mahotsav
23rd April, 2022
ICAR-CIFRI organized a National Webinar on Natural Fish Farming as a part of the campaign "Annadata Devo Bhava" under the Azadi Ka Amrit Mahotsav on 23rd April, 2022 in hybrid mode.. To celebrate and to acknowledge the contribution of the farmers in securing the nutritional needs of the nation, the Govt. of India called for this nation-wide campaign. On this occasion, ICAR-CIFRI organized the webinar to recognize the role of the fish famers and the importance of natural fish farming practices in the making of a sustainable society in terms of food security and nutritional security while keeping the environmental integrities undisturbed.
Dr. B. K. Das, Director, ICAR-CIFRI delivered a highly informative lecture on 'Natural fish farming'. He elaborated on the importance of incorporating our ancient traditional practices in today's practices as those include vital components of natural farming. In his lecture, Dr. Das also focused on the concept of 'Agnihotra' which is a Sanskrit word that translates into 'agni' meaning fire and 'hotra' meaning healing and this concept listed in the Vedas is recognised as the 'fertility charm' and also 'solar charm' that is believed to be beneficial in agricultural practices. He also highlighted on the significance of community participation in adapting natural farming.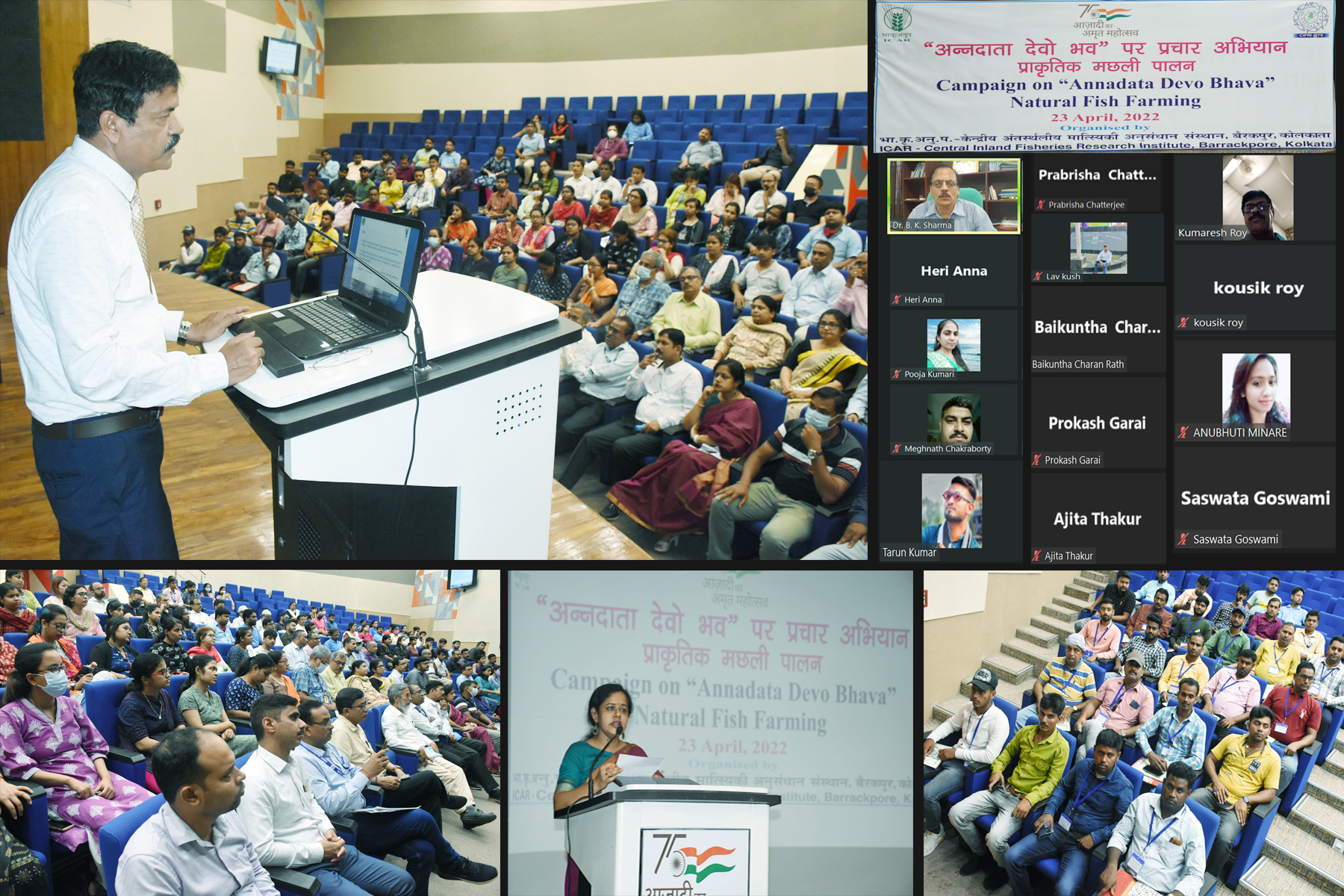 Dr. Das also elaborated the benefits of natural fish farming in preserving the aquatic environment and also told that naturally harvested fishes are expected to be more economically profitable as it does not require any input cost in the form of feed, fertilizer or antibiotics and also can be marketed as beneficial for health especially in children and morbid individuals due to the absence of harmful chemicals in these fishes.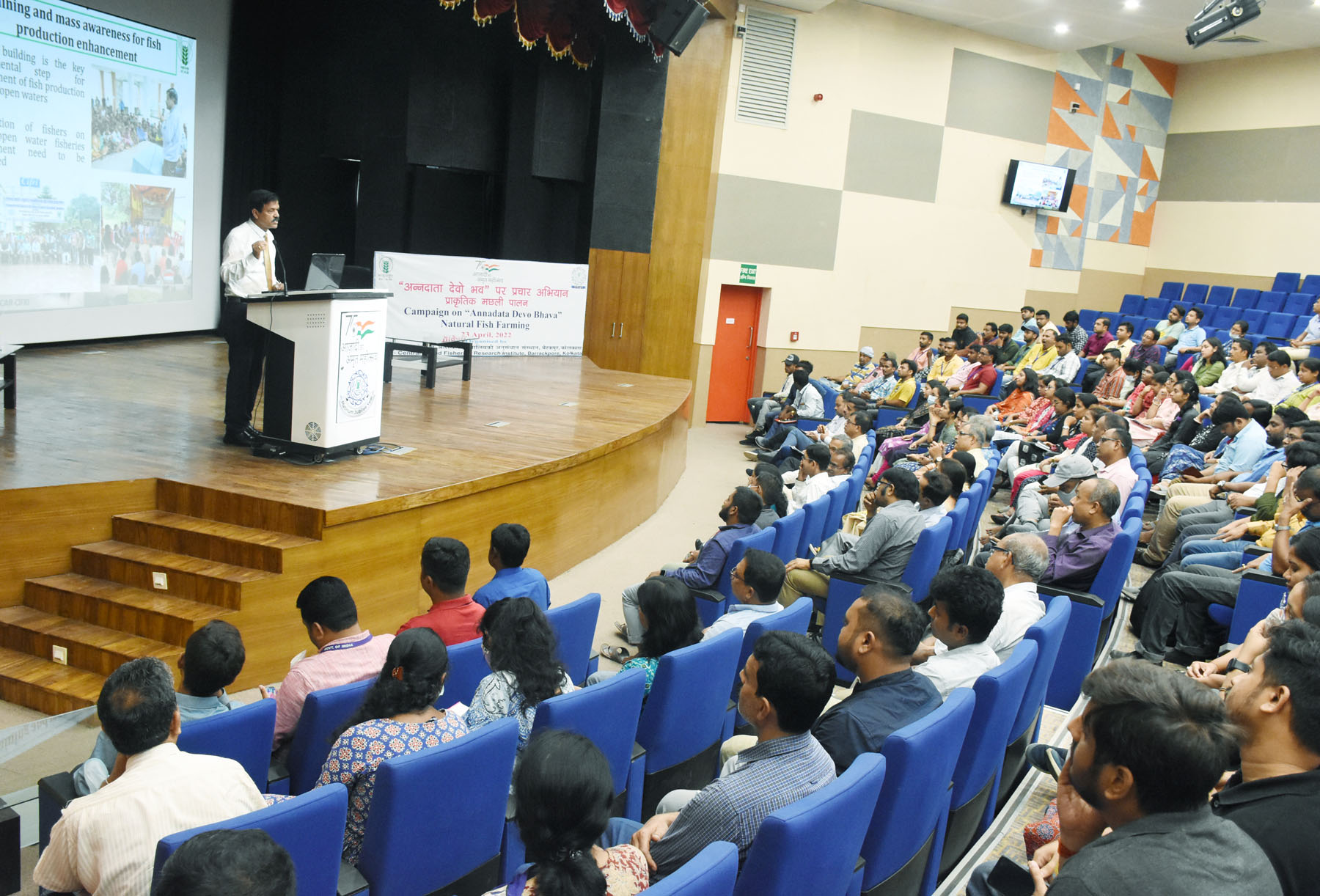 A total of 228 participants including 69 scientists, 32 students, 21 farmers, 17 technical officer participated in offline mode while 89 farmers, students, Deans of the College of Fisheries participated through online mode. It is expected that this programme will have a positive impact on the attendees and therefore encourage the adaptation of natural fish farming practices at an individual as well as a community level.